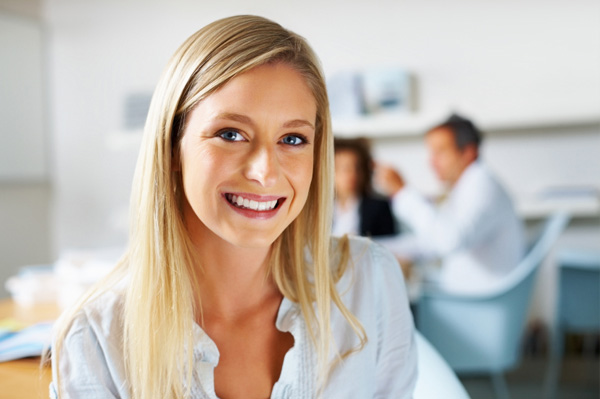 Creative thinking
Are your ideas ahead of their time, or has their time come? Ideas that are ahead of their time may be brilliant, but they're often dismissed as impractical and too "out there." On the other hand, ideas whose time has come can burst onto the scene and generate all kinds of electricity and excitement. They allow people to see familiar scenarios in an altogether new light. That question of whether you're ahead of your time or on time will get answered on Wednesday, when Mercury forms an extraordinary trine to Uranus. Speak boldly and clearly, and you may find yourself spearheading the change at work rather than bringing up the rear.

ARIES (March 20 – April 18)
You will always be a trouper. That's what comes of being born under the planet Mars, named after the Roman god of war. You will always do what you're told, and you will always soldier on. However, you are a human being — not a machine — which means that you need your downtime. Start working some of that into your schedule over the next couple of weeks. Even if it's taking a half day off here and there or lightening the load, you'll find that this refreshes and energizes you.

TAURUS (April 19 – May 19)
You've carved out a real niche for yourself at work, and colleagues see you as the go-to person in your particular area of expertise. You're an invaluable asset to your company. The next step would be to build on what you have. You can do this by updating skills, identifying areas of improvement and cutting down on the time (and money) that it takes you to do what you do. Do all of this, and you could be looking at taking over your department in September.
---

GEMINI (May 20 – June 19)
You're full of innovative ideas, thanks to the Mercury and Uranus trine on Wednesday. This is a proactive and daring kind of energy. Instead of chiming in from the sidelines, you'll come into meetings with detailed plans on how to improve sales, outreach, management or whatever else needs an overhaul. The downside to Uranian energy is that you can come across as too "out there," but the trine ensures that at least one person in the room will see where you're going and will back you up.

CANCER (June 20 – July 21)
You and your office pals make a good team. If you look back over the past few months and think about all the challenges you've faced — and mastered — then you will see for yourself what an extraordinary journey it's been for all of you. It's not every day when you click with the right people, and you're fortunate to have found some very creative and dynamic types. What's even better is that your bosses know this, which means that nobody will be breaking up the band anytime soon.
---

LEO (July 22 – Aug. 21)
It's understandable that you'd want to draw the line at work. There's been a great disregard for boundaries lately, with co-workers all up in your business and your boss pushing you to do more and in half the time. But the Stars show that this is a building period. The reason people are making demands is that you are in great demand. You don't want to ask for the spotlight to be shut off right when you're ready to step into it. The pressure is on, but you've also never looked better.

VIRGO (Aug. 22 – Sept. 21)
Ruling Planet Mercury is traveling through that part of your solar chart that pertains to self-undoing. It sounds scary, but it's not. It's important to remember that Astrology has a great love of irony. Self-undoing occurs when we think that we're better than we are, when we're too grabby, or when we sidestep an opportunity because we're afraid of success. If you can relate to any of these behaviors, then this would be a good time to reflect on what you want and why. You can't go wrong if you're honest with yourself.
---

LIBRA (Sept. 22 – Oct. 21)
Now that Venus is in Libra, everyone's going to want to hire you, partner with you or even hire you away from where you're working. Named after the Roman goddess of love and beauty, Venus always brings a bump to your popularity polls. But don't let this go to your head. Instead, study what people are bringing to the table and focus on one thing only: How do you get twice as much done for half the effort? Venus is all about pooling your talent and your resources.

SCORPIO (Oct. 22 – Nov. 20)
The sky's the limit between now and Aug. 22, so you should go for whatever you want at work. This would be the perfect time to interview for a new job, ask for a raise or approach a potential backer to support your business (even if it's your dad). Chances are, you'll get a yes. But also be ready to talk about what this person stands to gain by getting together with you. Venus in Libra shows that lasting success is based on something that benefits both parties.
---

SAGITTARIUS (Nov. 21 – Dec. 20)
What happened to those dreams of yours? It's time to take them out of the back of your closet (where they've been balled up) and let them see the light of day. You're a Sagittarius — it's always 50 percent effort and 50 percent enthusiasm with you. If you can't get excited about future prospects, then it will be a very slow uphill climb. The Sun in Leo will fire up your energy and can-do spirit, but spirit can't do the job alone. It needs you to be in your own corner.

CAPRICORN (Dec. 21 – Jan. 18)
You may wonder why people are staring at you this week. Is your shirt on backward? Did you forget to floss? Is there lipstick on your teeth? Actually, the reason for all of the unsolicited attention is Venus entering your solar midheaven on Aug. 16. Venus in your solar midheaven is like having a top-rated PR firm take charge of your brand, which is why you should use the next 3-1/2 weeks to schmooze like you've never schmoozed before. You'll be rubbing shoulders with all the movers and shakers.
---

AQUARIUS (Jan. 19 – Feb. 17)
Don't take everything onto your own shoulders. You were born under the zodiac sign of Aquarius, which means that the most valuable resources in your life are your human resources. You should take this time when you're feeling under the gun to dole out work, assign tasks and delegate responsibility. You are surrounded by people who are there to help, but they're not mind readers. You need to give them direction. This will do a lot to take the pressure off you and allow you to make clear-eyed decisions.

PISCES (Feb. 18 – March 19)
You have an innate talent for taking what people say and putting it into easy-to-follow sentences. Part of this comes from your ability to intuitively understand what people really mean, and part of it comes from the fact that your head begins to spin whenever the verbiage gets too technical. Don't be shy, because this talent of yours will be greatly appreciated on Wednesday by both a droning expert and a ready-to-nod-off audience. Step on in and save the day. Everyone (including said expert) will thank you for it.
More horoscopes
Your weekly love horoscope
Your weekly horoscope
Your annual love horoscope for 2013
---
The opinions expressed in this article are of the author and the author alone. They do not reflect the opinions of SheKnows, LLC or any of its affiliates and they have not been reviewed by an expert in a related field or any member of the SheKnows editorial staff for accuracy, balance or objectivity. Content and other information presented on the Site are not a substitute for professional advice, counseling, diagnosis, or treatment. Never delay or disregard seeking professional medical or mental health advice from your physician or other qualified health provider because of something you have read on SheKnows. SheKnows does not endorse any specific product, service or treatment.