vacation at an architectural gem
A hotel's design can be as much of a draw as its amenities or the destination. If the walls in these historic hotels could talk, they would sure have a lot to say.
Scarp Ridge Lodge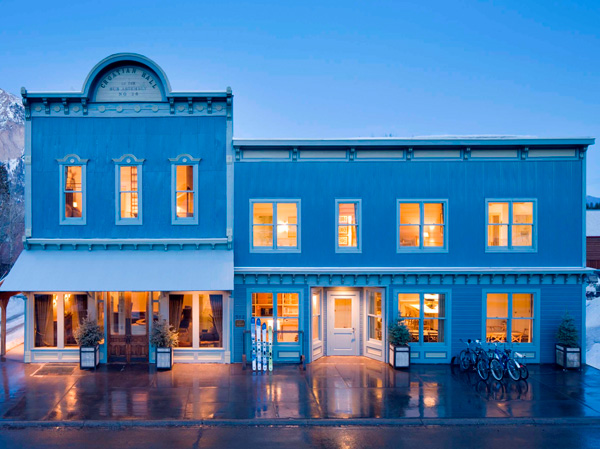 Scarp Ridge Lodge in Crested Butte, Colorado, sits in a building constructed 125 years ago, when the sprawling two-story lodge was a hall for members of a fraternal order. Eventually the lodge served as the meeting spot for local trappers, miners and merchants. In 1902, after America's frontiers were settled, immigrant Croatian miners bought the lodge, turning it into a social club and dance hall. Today, Scarp Ridge Lodge is a luxury getaway where outdoor adventure is a major draw. The hotel offers custom-designed itineraries on 12,000-square-foot ski runs, fly-fishing in trout-filled rivers and nature walks through wildflower-covered valleys.
Caboose Motel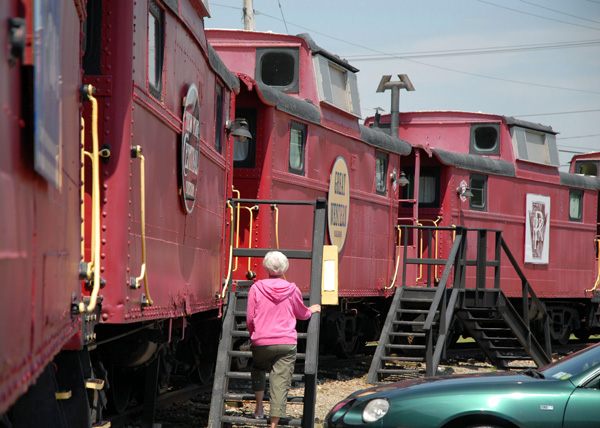 A family-friendly stop in New York's Finger Lakes region, the Caboose Motel is a dream come true for your train-obsessed kiddos. Your railroad adventure includes caboose accommodations on tracks first laid in 1896. The structure's original architecture has been preserved, and rooms even come equipped with volume-controlled speakers that simulate the sound of a train in motion. Available for rent April through October, the N5 cabooses date back to 1916 but have been updated with modern-day comforts. Each one includes a full bathroom, cable TV and room to sleep five or six people. Plus, Caboose Motel is within driving distance of many of the Finger Lakes' top attractions, including wineries, lakes, trout streams, hiking trails and state parks.
Hotel Lincoln
Located in a historic 1920s mid-rise building in Chicago's Lincoln Park, Hotel Lincoln has housed notable figures Al Capone and, more recently, playwright David Mamet. The refurbished retreat celebrates its past with a fun, kitschy design, which includes quirky paintings and drawings on the "Wall of Bad Art," as well as a front desk made from vintage drawers. Hotel Lincoln's emerald-green accent pieces are a nod to one of its most famous past residents, Lyman Frank Baum, author of The Wonderful Wizard of Oz. The on-site Elaine's Coffee Hall is named after its one-time telephone operator.
The Martha Washington Hotel and Spa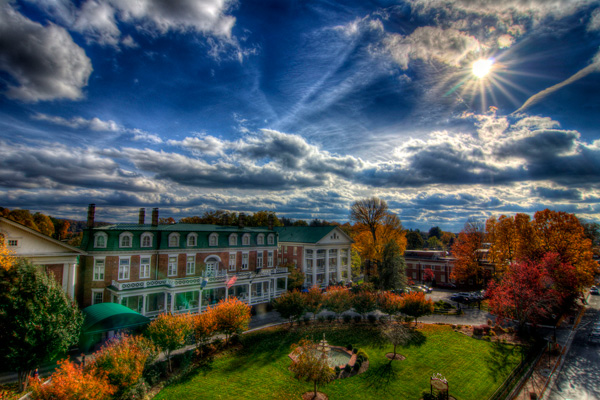 Over the course of the last 174 years, the Martha Washington Hotel and Spa has served as a top-tier women's college, a Civil War hospital and barracks, and a residence for visiting actors of the Barter Theatre, but it was initially built in 1832 by Gen. Francis Preston for his family of nine children. The historic hotel in Abingdon, Virginia, has been architecturally preserved over the years and today uses the Preston family's original living room as its main lobby. Keep an eye out for family heirlooms, including the 9-foot Dutch baroque grandfather clock, which are on display throughout the inn.
More travel inspiration
Where to travel by yourself
Checking In: Art hotels
Learning vacations