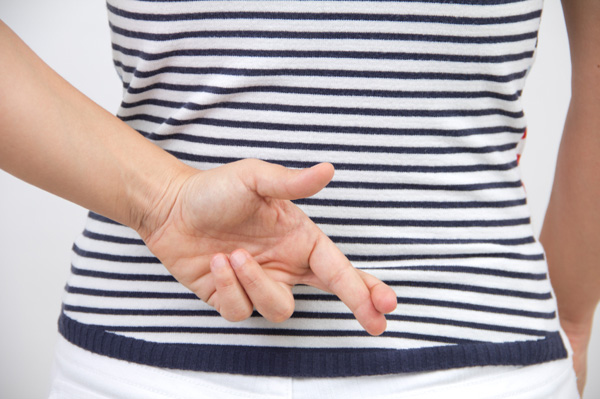 Avoiding the
third degree
It's never a good idea to play fast and loose with the facts when Mercury forms a square to Saturn. You will only be found out. Saturn in Scorpio can be a real stickler for details, and if it feels like something's amiss, then it won't stop until it uncovers the truth. It's the Stars' way of saying that this isn't the week to bluff, pad your résumé, lie about how much money you make or say that your ex isn't really an ex. You want to be honest in all endeavors — even if it defies common sense. Do this, and you'll avoid being raked over the coals.

ARIES (March 20 – April 18)
Family matters reach an all-new intensity when Jupiter forms an opposition to Pluto on Aug. 7. One is always playing for high stakes when Pluto — the life-or-death planet — is involved, so expect tensions to increase. It may feel like you have to choose between one course of action and another, but Jupiter is all about incorporating everyone's point of view. Make sure that all parties are heard, and you'll gain insight and support. A fair hearing ensures that a spat won't escalate into a complete falling-out.

TAURUS (April 19 – May 19)
You'll be answering the summons of your inner domestic goddess this week. Maybe your pillows are threadbare, your living room is looking lifeless or you just can't stomach another poached chicken breast. You work too hard to come home to the same old same old, and you want your home (and your dinner table) to be appealing and inviting. So how much is this going to put you back financially? Probably not as much as you think. Ruling Planet Venus is still in bargain-hunting Virgo until Aug. 16.
---

GEMINI (May 20 – June 19)
This is not the week for shortcuts or quick fixes — especially when Ruling Planet Mercury will be forming a square to exacting Saturn on Aug. 11. Saturn is like the teacher from grade school who disciplined impatient types by making them stop what they were doing and start over from the beginning. Don't let this happen to you. Take the time to do things right the first time, and you won't have any cause for regret. In fact, you'll probably get twice as much done in half the time you thought it would take.

CANCER (June 20 – July 21)
You can't attract good fortune by hiding under a rock. You need to be out and about and shaking those money trees. The difficulty with being born under Cancer is that crabs rank pretty low on the food chain. They have to be on the lookout for predatory fish, swooping gulls and beachcombing humans who can't keep their hands to themselves. However, the Jupiter/Pluto opposition on Wednesday says that you need to be up front about who you are and what you want. Continue hugging to the shadows and opportunity will pass you by.
---

LEO (July 22 – Aug. 21)
You're under pressure at home to do as you're told. This could come from your spouse, your father or even your mortgage lender. It's extraordinary to think that you're being treated like a child at this age, but that's what happens when Saturn weighs heavily in your horoscope, as it does this week. The important thing is to not act like a child. Respond reasonably to requests, do the best job that you can to work with others' demands and never forget that the veto power lies squarely with you.

VIRGO (Aug. 22 – Sept. 21)
You're going to feel like you're being judged as Ruling Planet Mercury approaches its square to Saturn on Aug. 11. Everyone will deny it of course, but you can still feel them sizing you up behind your back. It's hard not to get paranoid, which is why you should carry on with business as usual. If a loved one, friend or colleague has a problem with you, then the onus is on him or her to bring it up. And if not? Chances are it wasn't that big a deal to begin with.
---

LIBRA (Sept. 22 – Oct. 21)
You have to stop blaming other people for why things don't turn out the way you want them to. This isn't to say that those others are blameless. We all have to contend with tyrannical bosses, unfeeling spouses and parents who will never give us the approval we seek despite the hoops we jump through. But when you blame others for your troubles, you empower them while infantilizing yourself. Take hold of the reins of your life, and you will experience a shift in energy that will work ceaselessly to your benefit.

SCORPIO (Oct. 22 – Nov. 20)
The "show me" attitude isn't doing you any favors. Not only is it off-putting (How would you like it if someone took that stance with you?), but it reinforces all of that defensiveness that comes out when you're feeling insecure. It would be much better for you to adopt an "I'm going to show them" approach. This is much more motivating and proactive. Plus, it provides a healthy outlet for all of that pent-up aggression you're experiencing. Scorpio anger can be an inexhaustible power source if channeled properly.
---

SAGITTARIUS (Nov. 21 – Dec. 20)
You have an amazing ability to roll with the punches, but there comes a point when you need to switch from adapting to circumstances beyond your control to being the person who calls the shots. This turnaround occurs on Wednesday, when the Jupiter/Pluto opposition shows you facing down those creditors who have been snapping at your heels or telling those hangers-on that the free ride is over. Money is an expression of self-worth, and taking back control of your finances shows that the stock you place in yourself is rising.

CAPRICORN (Dec. 21 – Jan. 18)
Pluto in Capricorn isn't only about ordeals. It's also about the transformations that arise from them, and with Jupiter opposite this extraordinary planet, you will begin to recognize how recent difficulties have served a higher purpose by getting you to grow in ways you never imagined. You are in the process of meeting like-minded individuals from dramatically different backgrounds who will have a powerful impact on your spiritual life and outlook. These new faces are destined to take you to new places. They are here to help you develop your inner potential.
---

AQUARIUS (Jan. 19 – Feb. 17)
It's hard to imagine that your opinion carries so much weight, but it does. In fact, many people in your life put you on a pedestal. They may have a funny way of showing it — like always interrupting you when you're talking, shamelessly name-dropping or going on and on about their accomplishments. You might think that they're full of themselves, but in truth, they are preening and parading for you. Do them a favor and throw them a bone on Aug. 11. You'll make them happier than you'll know.

PISCES (Feb. 18 – March 19)
It's never a good idea to force people into making decisions that they're not ready to make — no matter how much you feel it would be in their best interests. They will always believe the decision was yours and not theirs, and that will come back to haunt you. The best thing to do when faced with a dilemma like this is to be honest about what you feel, support this person in spirit and be a friend. Nobody could ask for anything more.
More horoscopes
Your weekly love horoscope
Your weekly career horoscope
Your annual love horoscope for 2013
More From SheKnows Explorer