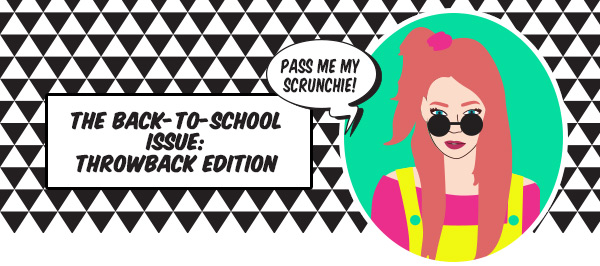 As kids fire up their iPads, don their houndstooth hoodies and head back to the classroom, we can't help but think our childhood was better. Scrunchies and Nickelodeon marathons forever!
Our parents used to do this. They'd talk about the elusive "good old days" when smoking was allowed on airplanes, candy cost only a penny and telephone calls required operators.
"Like, I'll never be that uncool," you wrote in your diary. And now... just look at us. Women in their 30s are selling out at NKOTBSB concerts, the internet is fraught with '90s nostalgia and it's so totally infuriating that all you need to cheat on a test is an AT&T plan.
Oh, how time has changed. So instead of focusing our Back-to-School Issue on buying pencils and making sandwiches, we decided to take a nostalgic spin. Hey, it's fun — not to mention it tempers the sting of feeling like an old fogey.