Why you should go
The second you step out of your hotel room for that initial exploration, Ho Chi Minh City (HCMC) will surprise, delight and fill you with anticipation. What's behind the next corner? What's down the next street? With so much to see and do, you definitely won't be bored. Shop the eclectic markets, wander busy Chinatown, head to one of the city's many museums, stop and people-watch with an iced coffee in hand or slurp a bowl (or three) of delicious pho. Whether you have a week or a weekend, HCMC is a must on any South Asian itinerary.
Where to sleep
There are plenty of cheap options to stay in HCMC, and many that offer perks you'd expect from more costly accommodations. We chose (and recommend) the well-located Elegant Inn Hotel in the bustling Pham Ngu Lao area, close to numerous sites, bars, cafes and restaurants. Friendly staff, large, clean air-conditioned rooms, free Wi-Fi and breakfast on the fourth floor terrace (included in the price), make the property an ideal spot to use as your base. Rooms start at around $26.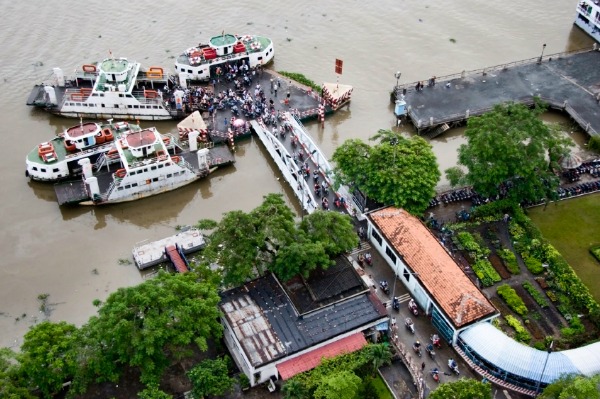 What to do
Simply start by getting a feel for the city on foot. But be careful — the streets in HCMC are notoriously chaotic, filled with cars and motorbikes zooming at what feels like every which way. Despite the initial shock you might feel at the madness, it's a very walkable city. You can see a lot of District 1 (the central urban district) by simply wandering at your leisure, our favorite way to get to know a new place.
Shop: Once you get a feel for the city, make a stop at the lively Ben Thanh Market to stock up on souvenirs. Then dive into Vietnamese cuisine with lunch or a snack at the market's cheap and tasty food stalls.
Learn: If you're in the mood for a history lesson, head to the War Remnants Museum, which offers a thorough and somber glimpse into the Vietnam War. Tanks, aircraft and bombs are on display outside and inside numerous photo exhibits and artifacts tell the story of the war, those who fought in it and the countless people affected by it.
Explore: Spend another day in Chinatown or Cholon in District 5, about a 20-minute taxi ride outside the city center. The highlight of any trip to this location has to be the array of temples and pagodas that are well worth exploring for their detailed design and cultural importance.
Go further: If you have time and want to go further afield, you can arrange a half-day trip to Cu Chi Tunnels, a vast network of tunnels used during the Vietnam War. Full day tours (usually seven to eight hours) of the Mekong Delta can also be arranged if you have time to get out of the city and want to explore further afield.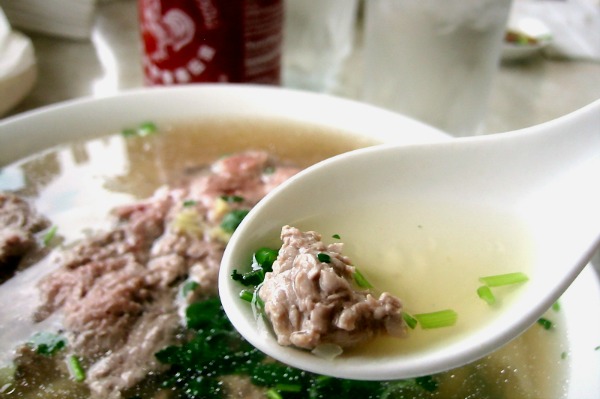 Eat and drink
You won't go hungry in Ho Chi Minh City. For Asian and Western food, head to Pham Ngu Lao street, a busy tourist area where patios and cheap beer abound. Order a Saigon Green or Saigon Red, one of the refreshing local beers (Saigon Red has a slightly higher alcohol content). We had a delicious Vietnamese curry and stir-fried morning glory (an Asian green similar to spinach) with an aforementioned Saigon Green at the friendly Royal Saigon Restaurant & Luesthouse (also a small guesthouse). You can also pick up a used book and read it on the patio with a coffee or beer at Bookworm's Coffee, which serves Western-style breakfast should you be craving a taste of home.
Since you can't leave HCMC without having at least one steaming bowl of pho, head to any corner shop selling the famous belly-warming soup. Cheap and very tasty, pho can be found at food stalls in Ben Thanh Market. Two popular options include Pho 2000 and Pho 24 (just note that popular means more expensive than a hole-in-the-wall operation).
We also recommend ordering a banh mi sandwich from one of the many carts you'll notice around town. Filled with a tangle of fresh herbs, bracing pickles and meats in a fresh baguette, these handheld meals make for a quick and cheap lunch on the go. Many vendors will also make banh mi sandwiches with with eggs and cheese if you don't want the meat.
Next
Pack your bags and join us next time when Frequent Flier heads back to Singapore to sample some of the city's culinary gems.
More travel tips and trends
Wake-up call: 10 Best cities across the U.S. for coffee snobs
Top 10 cities for long layovers
8 Kid-friendly things to do in the Twin Cities