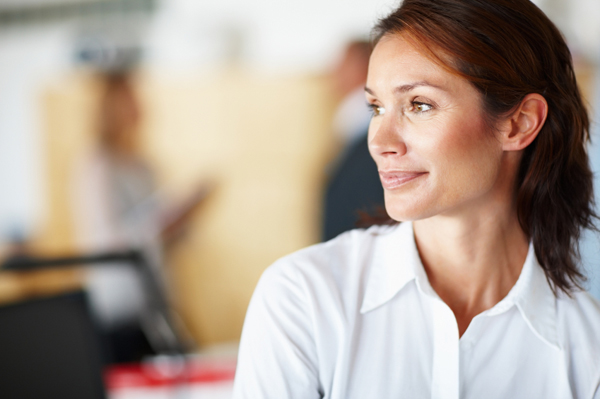 The new normal
You can expect life to return to normal when Uranus, the planet of revolution and change, turns retrograde on July 17. This is the cosmic energy responsible for all of those surprise shake-ups and unexpected plot twists that you've had to deal with since March. Uranus retrograde will bring a decrease in volatility, an increase in stability and a willingness on colleagues' parts to behave themselves and work together. But do things ever really return to normal after Uranus has wreaked havoc? Nope. Finding out what has changed and how this impacts your future will be the story of the next five months.

ARIES (March 20 – April 18)
Mars in a watery sign like Cancer can make you feel like someone's trying to douse your fire. This can lead you to overcompensate at work. You might become more challenging, competitive or just plain loud. You don't want anyone to snuff you out, but water energy says that you need to go with the flow now. Instead of trying to stand out, try mixing and merging your efforts with those around you. You will accomplish more as a team player than you will on your own.

TAURUS (April 19 – May 19)
There's nothing defeatist about accepting where you are at work. If anything, this would remove a lot of pressure you've been putting on yourself to "succeed." Step back and ask yourself if you're happy at work or if you truly want to push on to the next level. If you're happy where you are, then leave well enough alone. Clawing your way to the top of the ladder isn't the only sign of success, you know. Make yourself the best at what you do, and you will make yourself indispensable.
---

GEMINI (May 20 – June 19)
You're probably asking yourself why you keep trying to make a deal work. Is it pride? Stubbornness? A fixation on winning no matter what? The answer could be... none of the above. The grand trine in water shows that you are onto something even if you can't explain it. Water is the element of the unconscious, and you can't shake this feeling that somehow, this deal of yours will pan out in the end. And it will. You should experience a breakthrough on the 19th or the 22nd.

CANCER (June 20 – July 21)
This is an empowering time for you. It's not every day that you have four planets traveling through your zodiac sign, so you will want to paint on a broad canvas and with bold strokes. It's a good time to express your opinions and to make suggestions, because co-workers are especially receptive. You won't have to work so hard to sell them on your ideas. Word of mouth has a wide ripple effect now, so don't be surprised if a higher-up asks to meet with you.
---

LEO (July 22 – Aug. 21)
It will be dispiriting to see the progress you worked so hard for come to a halt on the 17th. Unfortunately, the current is against you, and you will lose some of the ground you gained at work. It's always wise to go with the flow when water energy is this strong because as a fire sign, you won't be able to combat it. But this doesn't mean that all is lost. Plans and proposals that get a deaf ear now will receive a warm reception in December.

VIRGO (Aug. 22 – Sept. 21)
Developments at work this week won't be to your liking, but they could have been a lot worse. Uranus' reverse direction on July 17 means that you will have to live with that pay freeze, salary cut or delayed promotion for a while longer, and this will impact your timetable for managing finances. Thankfully, the trinity of water-sign energy shows that you can do some reshuffling of commitments and priorities. Nobody's really in a position to take a hard line with anyone these days, and that will surely work to your benefit.
---

LIBRA (Sept. 22 – Oct. 21)
You were born under the HR sign of the zodiac. Even if you don't work in human resources, you're often asked to intervene when there's a breakdown in communication at work. This is the predicament you'll find yourself in this week when you have to lay down the law with recalcitrant types. You aren't unsympathetic; however, they just can't be acting out on the job. Once they get this into their heads (probably by Friday), then you can sit down and have a reasonable discussion about what needs to change.

SCORPIO (Oct. 22 – Nov. 20)
Being in demand is demanding, as you'll see when Jupiter forms a trine to Saturn on Wednesday followed by Mars forming a trine to Saturn on Friday. Whatever is big (like a sales order) gets bigger (as in 10 sales orders). It's overwhelming — and you may feel like you've taken on more than you can handle — but focus on specific tasks and you'll find a way to manage. You are engaged in a serious growth cycle right now, which means you'll have to work faster to keep pace with developments.
---

SAGITTARIUS (Nov. 21 – Dec. 20)
You have to go where the money is. Expenses are up, cost-of-living raises are down and you need to be bringing home more bacon than you have been. Thankfully, there are jobs out there that you are supremely qualified for, and they're yours for the asking. However, that could mean relocating or changing career paths altogether. That's good news if you're feeling dissatisfied at work but not-so-good news if you're doing something that you believe in or if you enjoy the people whom you see every day.

CAPRICORN (Dec. 21 – Jan. 18)
It looks like you will be finally working out your differences with a client or boss. For someone who lives with such a strong fear of rejection, it's amazing how you will stick to your guns — even if you risk a parting of the ways. Thankfully, planetary trines on July 17 and July 19 show you re-establishing common ground. There's no disputing you are highly valued, but you do need to find ways to welcome this person's input — even if that means trying things her way for a while.
---

AQUARIUS (Jan. 19 – Feb. 17)
There's good news about money this week, as Jupiter — the planet of good fortune — moves into the third point of a cosmic triangle that it shares with Saturn and Neptune on July 17. You can expect to receive a raise, a promotion or a job offer for a new and lucrative position. Now there may still be some details to work out (Mercury doesn't come out of retrograde until the 20th), but no worries. These are technical details at best. Everything should fit snugly into place by Aug. 6.

PISCES (Feb. 18 – March 19)
You're a fount of creativity this week as your mind will be full of ideas and images. You may come across to people as preoccupied because your dream life is spilling over into your waking world. Anything that you write, compose, film or paint will carry this very special magic as long as you produce a tangible product. If the arts aren't your thing, then this energy will transform any project or enterprise that you're working on into an absolute success. The time to harness this energy is now.
More horoscopes
Your weekly love horoscope
Your weekly horoscope
Your annual love horoscope for 2013
---
The opinions expressed in this article are of the author and the author alone. They do not reflect the opinions of SheKnows, LLC or any of its affiliates and they have not been reviewed by an expert in a related field or any member of the SheKnows editorial staff for accuracy, balance or objectivity. Content and other information presented on the Site are not a substitute for professional advice, counseling, diagnosis, or treatment. Never delay or disregard seeking professional medical or mental health advice from your physician or other qualified health provider because of something you have read on SheKnows. SheKnows does not endorse any specific product, service or treatment.