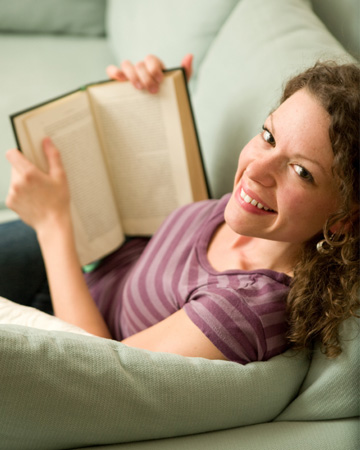 Finding me time through we time
Tending to your own wellness is critical to being the best work-at-home mom you can be. But who has time to be selfish about self-care? In this issue of Working Mom 3.0, writer Stephanie Taylor Christensen explores how investing in your health is not only possible, it's essential.
It's the paradox of being a work-at-home mom: We chose this path to be the best moms we could be, yet we can't find the time to invest in our own well-being. Sound selfish to indulge in your own enjoyment when there's never an end to the day? Take a cue from Audre Lorde: "I have come to believe that caring for myself is not self indulgent. Caring for myself is an act of survival."
Here's how to make time for your self-care:
It's not a maybe
No more telling yourself you'll go for a quick run IF the kids are in the bathtub on time, or that you'll sit in the backyard and read ONCE the kids are in bed. Set a standing self-care date, and don't make it optional. If you're too tired to go to spinning, walk around the neighborhood. If a family dinner debacle caused you to miss your hip hop class, shut yourself off in a room, blast some music and do your own thing. You wouldn't feel like a good mom if you're kids didn't get outdoors regularly to play and enjoy the freedom of the moment — don't cheat yourself of it either.
Transform the time of day you dread
"When I honor my body's needs versus fighting them, my afternoon is far more productive and enjoyable."
All work-at-home moms love certain times of the day — and dread others. Come 3 p.m. at my house (the time of day my son naps and my work day resumes), I'm sometimes dead tired. Instead of panicking about pending deadlines, I've learned to renew my energy naturally. If I'm too exhausted to write, I lay down with my son for about 15 minutes to recharge. Another day, I'll take a brief break to throw the tennis ball outside with the dog in the sunshine before working. When I honor my body's needs versus fighting them, my afternoon is far more productive and enjoyable.
Connect with what you loved before all "this"
Work-at-home moms do everything for everyone else, and often lose sight of who we were when we had all the time in the world. Reflect on what you enjoyed doing in your own childhood, before calorie burning and "what is acceptable" was a factor. Personally, I found great joy after rediscovering my childhood love of reading. Instead of dazing mindlessly at Bravo TV shows before bed, I now use the time to read a good book. Find yours, and you may rediscover a passion you didn't realize you lost.
Working Mom 3.0
The modern woman is redefining what it means to have a successful career. Rather than feeling torn between climbing the corporate ladder and having a happy family life, many women are choosing to merge the two and transition their careers from a traditional role to a more flexible one. Working Mom 3.0 is reinventing the definition of "working mom" as office hours are held at home and revolve around nap times.
This column begins by chronicling the experiences of Stephanie Taylor Christensen, a former marketing professional turned self-employed stay-at-home mom, writer and yoga instructor as she strives to redefine "having it all" on her own time and terms.
More tips for working moms
Working Mom 3.0: Managing money woes
Working Mom 3.0: Surrendering to summer
Working Mom 3.0: 3 Ways to benefit from failure
---
The opinions expressed in this article are of the author and the author alone. They do not reflect the opinions of SheKnows, LLC or any of its affiliates and they have not been reviewed by an expert in a related field or any member of the SheKnows editorial staff for accuracy, balance or objectivity. Content and other information presented on the Site are not a substitute for professional advice, counseling, diagnosis, or treatment. Never delay or disregard seeking professional medical or mental health advice from your physician or other qualified health provider because of something you have read on SheKnows. SheKnows does not endorse any specific product, service or treatment.