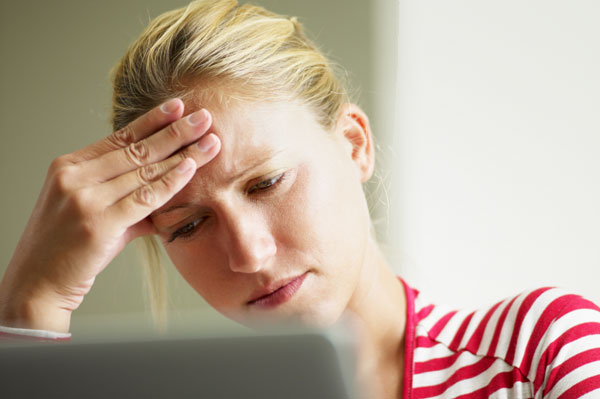 Mercury retrograde
Mercury retrogrades are famous for last-minute snafus, technical glitches and crossed wires. They're not exactly deal breakers, but they can certainly throw a cosmic monkey wrench into the smooth running of your everyday life. That's why it's a good idea to add two weeks to any deadline you're working with, as well as avoid making big purchases during this time. Chances are you'll find some kind of fault with the merchandise; discover that the price was inflated or the property over valued. Mercury will be retrograde from June 26 to July 20.

ARIES (March 20-April 18)
Don't be surprised if a trip to the hardware store for a can of paint turns into interviewing interior decorators by week's end. Who knows? You might even make plans to remodel your kitchen or build an extension. Jupiter always brings growth to that part of your solar horoscope when it's traveling through. On Tuesday, Jupiter begins its yearlong stay in Cancer, the zodiac sign of house and home. Either you have the money to make home improvements, or you can easily get the financing.

TAURUS (April 19-May 19)
It won't be easy admitting that an "ex" was right — this could be an ex-lover, friend or boss. This person had harsh things to say and they did it with venomous relish. Yet the beauty of this week's grand trine in water is that you will come to see and accept emotional truths without the pain or guilt. This will do a lot to heal you. So, do you owe this person an apology or a thank you? Hardly. Someone can be right, but for all the wrong reasons.
---

GEMINI (May 20-June 19)
Mercury's retrograde in Cancer on June 26 shows that an overlooked detail or bit of unfinished business could come back to haunt you — and in a very costly way. But this isn't some random occurrence. It has to do with something that went down (or didn't go down) on June 9 or 10. Flip through your daily agenda and you should find it soon enough. Don't blow it off because what appears trivial at first glance is precisely the sort of thing that can mushroom into a major fiasco.

CANCER (June 20-July 21)
Jupiter, the planet of prosperity, enters Cancer on June 25. Jupiter always brings good things to the zodiac sign where it resides. And the fact that it's exalted in Cancer (exalted means Jupiter's at its most powerful) is spectacular news for you. You will be under this planet's influence for one year. This is wonderful for love and money, but it's also good for health and family too. Your lucky months are when the Sun is in a water sign, which is during July, November and next February.
---

LEO (July 22-Aug. 21)
"Make love, not war" should be your cosmic mantra while Venus is in Leo from June 27 through July 21. Venus amps up your magnetism and powers of attraction, which is always good for love. Venus, the bringer of peace, will also give you opportunities to mend bridges and heal rifts. Just be welcoming. Invite people to relax and unwind by taking them shopping or out to dinner. Extend an olive branch to hard-to-win-over types and you'll soon have them eating out of the palm of your hand.

VIRGO (Aug. 22-Sept. 21)
Mercury turns retrograde in the part of your solar chart that pertains to friends, hopes and wishes. It was the Roman astrologer Julius Firmicus Maternus who said that the fulfillment of hopes and wishes depended on your friends in high places. If you knew influential people, great — if not, you were out of luck. Mercury retrograde will put you back in touch with people you've been on the outs with. They're the only ones who can help you get what you want. It's time to bury the hatchet.
---

LIBRA (Sept. 22-Oct. 21)
Why fight for what you want when you can just ask for it nicely? That's the message your ruling planet Venus will be sending while she slinks her way through the zodiac sign of the lion. Venusian amour combines with Leo solar energy to make you especially magnetic and charismatic. People will be drawn to you and they'll want to go out of their way to make you happy. Use light touches and just about anything is yours for the asking. Get pushy or grabby and you'll break the spell.

SCORPIO (Oct. 22-Nov. 20)
Saturn in your sign (it entered Scorpio Oct. 2012) brought heavy obligations and responsibilities — it also forced you to step up to the plate. The result is that you're learning to draw on strengths you never knew you had — and to use those strengths to forge a new path. Some people learn to be true to themselves by following their dreams. You learn to be true to yourself by embracing what's deep inside. Your best-kept secret is your inner self. It's time to share it with the world.
---

SAGITTARIUS (Nov. 21-Dec. 20)
You've been a little self-absorbed lately, so this will be a good time to touch base with the people around you. Everyone understands that you needed time to take care of pressing matters in your relationship, work and finances — but there are signs that you might be overdrawn at the goodwill bank. This isn't being said to make you feel guilty. It's being said to give you the heads up. Start by making an effort to repay loans, return favors and to deliver on those promises you made.

CAPRICORN (Dec. 21-Jan. 18)
You're very proud of your resume, and you have a long list of big names to back you up. But when is the last time you examined those hidden talents that are sitting on your shelf? It may strike you as strange to meet someone who recognizes you have an untapped potential — even stranger that this person wants to help you develop it. It's been a while since someone mentored you and that might feel awkward. But if there was ever a time to teach an old dog new tricks, it's now.
---

AQUARIUS (Jan. 19-Feb. 17)
It's astonishing how people still believe they must become someone else in order to be successful. If Saturn in Scorpio has taught you anything, it's that being true to who you are is the greatest success of all. You have the instinct, talent and character to go the distance — and carve out a special place for yourself. You also have the honesty to tell it like it is. You will need all of these things in the months ahead as you play for even higher stakes and richer rewards.

PISCES (Feb. 18-March 19)
It's hard to know what you really feel when you're so deeply moved by the lives of everyone around you — it comes from being born under the most empathetic sign of the zodiac. The wonderful thing about Jupiter entering Cancer on June 25 is that it will center you on who you are. You know how building core strength is essential in exercise class? Jupiter in Cancer is like developing your psychic core strength. This will give you all the power of compassion without turning you into someone's doormat.
More horoscopes
Your weekly love horoscope
Your weekly career horoscope
Your annual love horoscope for 2013