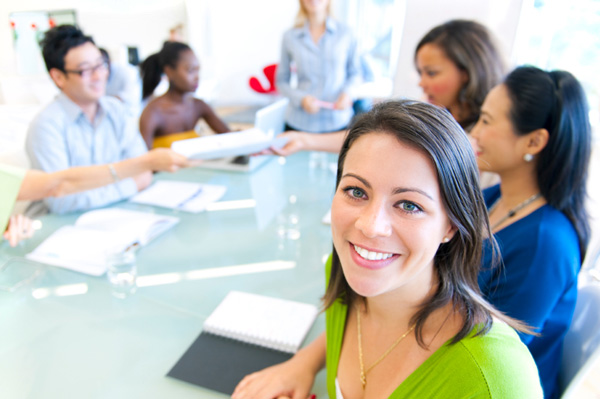 On the mend
Jupiter, the planet of prosperity, enters the zodiac sign of Cancer on June 25. This is good news for the economy because the U.S. was born under Cancer (USA declared its independence on July 4, 1776). You can expect to see companies hire again as consumer confidence grows and investors open up their wallets. This will take one year to play out in full. That said, this is the perfect time to launch your own business or to come in on the ground level of a start-up. If you're looking to transition from independent contractor to full-time employee, then put out feelers between now and September.

ARIES (March 20-April 18)
This is a time when you will feel like you have to get serious about your career. But this isn't about ambition or getting ahead. It's more along the lines of setting yourself up in a situation where you feel financially secure. If you're the arty type, then you will want something 9-to-5. If you're an independent contractor, then you will want steady work with benefits. This is not as far-fetched as it sounds. The economy is on the mend now that Jupiter has entered Cancer.

TAURUS (April 19-May 19)
Don't push the envelope with a negotiation unless you want to see it slide off the table and flutter to the floor. The other party doesn't have to accede to your demands. And with Mercury turning retrograde on June 26 (it will be retrograde until July 20), he doesn't have to. Switch from hardball to soft-pedal. Sometimes people want to be treated like human beings and not targets. Off-topic conversations have a wonderful way of creating rapport. Identify common interests and you will build a bridge over that gaping divide.
---

GEMINI (May 20-June 19)
Hooking a big client or backer is one thing, but reeling him in is a different story. This is because of Mercury turning retrograde on Wednesday. Mercury retrogrades are famous for introducing unforeseen complications and delays. Most people get frustrated and either push too hard or give up. However, if you were to take the long view of matters and treat this period as three steps forward and two steps back, then you will land that prize of yours by the end of July or early August.

CANCER (June 20-July 21)
Do you like what you do for a living? If yes, then this is the perfect time to invest in taking things to the next level. You may want to take online courses to update your skills, go back to school to get your degree or launch your own business. If you don't like what you are doing, then switch career paths. Jupiter in Cancer (through July 2014) will open doors of opportunity as long as you are doing something that is true to yourself.
---

LEO (July 22-Aug. 21)
For years you struggled with a financial burden. This could be a piece of property, a huge overhead or digging yourself out of debt. The alignment of planets this week shows that there's light at the end of the tunnel. You may find a buyer, reorganize the way you run your business or finally round the corner on paying back what you owe. You're not out of the woods yet (that won't be until early September), but it will be a relief to see the forest for the trees.

VIRGO (Aug. 22-Sept. 21)
It looks like a boss or client will be backpedaling on his promise this Wednesday. Unexpected reversals and delays are to be expected when Mercury turns retrograde, but they aren't always deal breakers. Chances are you're dealing with a timing problem, and what was promised will be delivered eventually. However, if it's your boss or client who's in trouble, someone who appreciates you will replace them. This means that the promise will come through — but in a different way — early August.
---

LIBRA (Sept. 22-Oct. 21)
The real estate market has been a no-man's-land since the housing bubble burst, but you might want to dip your toe into the pool this week to check out the temperature. You may find that the water's fine. Jupiter, the planet of prosperity and good fortune, will be traveling through the solar mid-heaven of your horoscope. It's an extremely favorable placement for selling, refinancing and rentals. Nobody's saying you should start house flipping tomorrow, but signs are there that this could prove profitable if you're interested.

SCORPIO (Oct. 22-Nov. 20)
Don't get discouraged when a deal falls apart on June 26. You have Mercury retrograde to thank for this snafu. However, the planet of the trickster/thief could also be doing you an enormous favor. Apparently things weren't as ready to go as you had been led to believe. You'll soon discover that a buyer wasn't as financially sound as he had let on, or he didn't have the backing that he said he did. In any case, it's better to find out now than pay for it later.
---

SAGITTARIUS (Nov. 21-Dec. 20)
Jupiter, planet of prosperity, moves into that part of your solar chart that pertains to other people's money on June 25. It's an excellent placement for investments, securing funding or mergers and acquisitions. Even if you're not a high-flying corporate type, you'll still experience this energy as people put what matters most to them in your hands for safekeeping. They may entrust you with their children, belongings, property or money. You will benefit enormously as long as you do well by them and never betray their trust.

CAPRICORN (Dec. 21-Jan. 18)
Expect more craziness from June 26 through July 20 while Mercury is retrograde. You will have to bird-dog colleagues to ensure that they stay on track with assignments and meet their deadlines. You will need to be "heavy with the carrot and light with the stick" if you want to get positive results. This promises to be extremely frustrating, but don't lose sight of the fact that your business is moving in an exciting new direction and that these are the people who can make it happen.
---

AQUARIUS (Jan. 19-Feb. 17)
Things are coming together for you career wise and you're on the verge of taking a huge step forward — as long as you leave room for certain pieces to not come together in the way that you expect. You will get most of what you want vis-à-vis a big client, sale or deal on June 26. However, there will be one sticking point that will remain up in the air. Don't fret — it may take until August 6 to work out all of the kinks, but it will be worth it.

PISCES (Feb. 18-March 19)
Ruling planet Jupiter enters Cancer on June 25. This will create grand water trine in your solar horoscope. Water is the element that rules our dreams, memories and the unconscious. It will be easy for you to access your imagination. This is a huge plus if you work in the visual arts. It will also be good if you work in a financial institution, because water also rules revenue streams — and you will see them reach new heights. This grand water trine energy lasts for one year.
More horoscopes
Your weekly love horoscope
Your weekly horoscope
Your annual love horoscope for 2013 
---
The opinions expressed in this article are of the author and the author alone. They do not reflect the opinions of SheKnows, LLC or any of its affiliates and they have not been reviewed by an expert in a related field or any member of the SheKnows editorial staff for accuracy, balance or objectivity. Content and other information presented on the Site are not a substitute for professional advice, counseling, diagnosis, or treatment. Never delay or disregard seeking professional medical or mental health advice from your physician or other qualified health provider because of something you have read on SheKnows. SheKnows does not endorse any specific product, service or treatment.