To Pin, Or Not To Pin
Ever wonder if those pins you see are worth pinning? We examine 25 pins and give you safe alternatives to get your DIY on.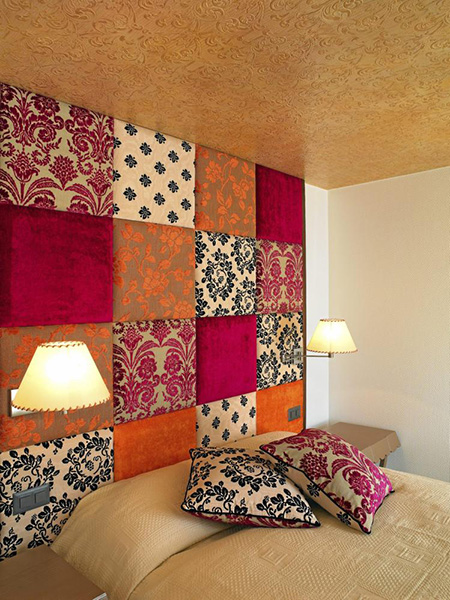 This pin comes from a Norwegian architectural blog. While this is a super cute headboard, it looks like it may be permanent — it's a feature in the Arosa Kulm Hotel. Instead of doing a wall-to-wall headboard without slots for light fixtures and electric outlets, try a shorter headboard instead — a bit safer and a little less permanent.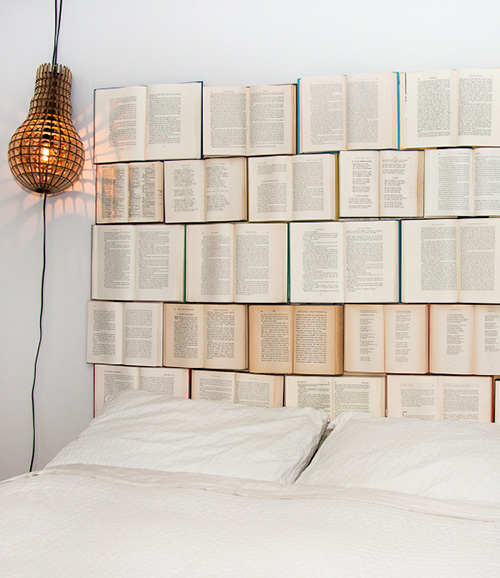 Another DIY headboard comes from the blog Design Everyday. The makers of this headboard nailed old books (found at thrift stores) to a piece of plywood for their bed's backdrop. Since a fan can turn and fold pages, as well as the possibility of print staining a special frock, we advise framing your favorite pages of a book to use as a wall gallery above your bed. This will allow you to adore your special pages at a safe distance.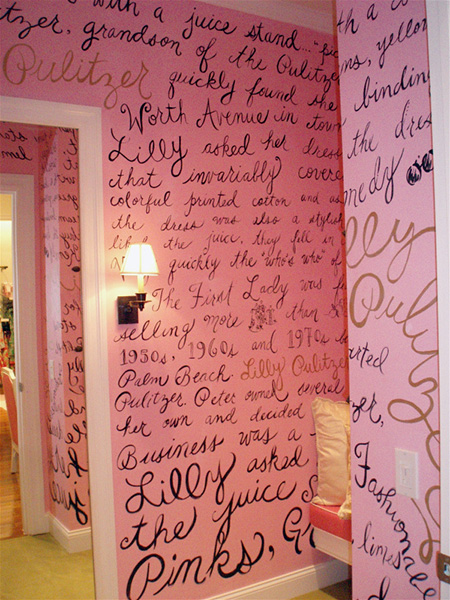 As a fan of all things Lilly Pulitzer, we love this wall... especially for a unique boutique that sells all of her wonderful designs. However, painting this wall in your home, not so much. Creating a permanent wall with writing may turn messy. Instead, use a large canvas to write out your favorite lyrics, poems or even devotion to Lilly Pulitzer. We like Alisa Burke's fun twist on word art as an alternative.
4
Crown molding around TV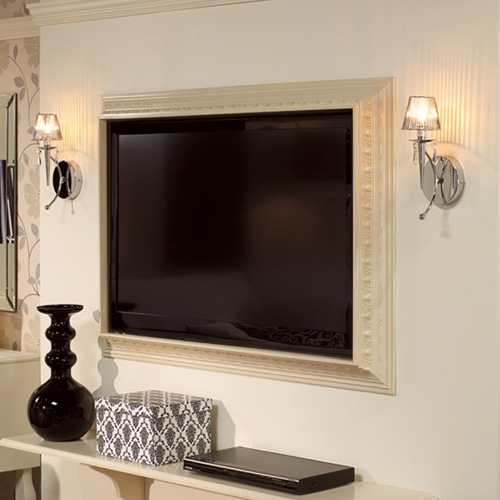 Image source: RONA
This pin comes from an interior design website and features crown molding as a chic TV frame. While this sophisticated style is one to yearn for, we fear that crown molding around a TV may be another permanent pin venture. As a sexy alternative, simply frame your TV with an older, thicker frame. This will allow access to the TV and those precious electrical cords that are so desperately needed during your kid's movie time.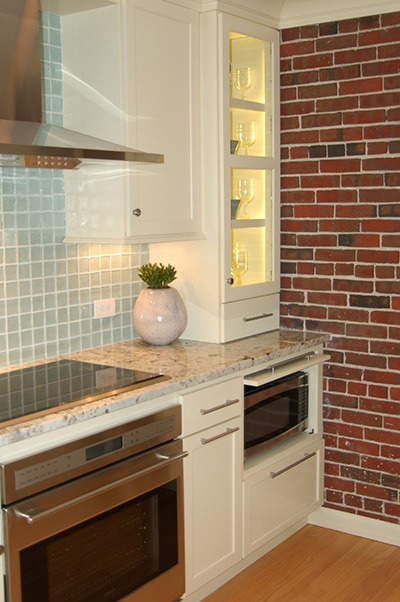 This is quite the popular pin on Pinterest... and has been featured on quite a few blogs. While we believe it to be a true space saver and one to desire in your new kitchen design, we give fair warning to ensure that you're buying the correct microwave for your cabinet. Many microwaves require some type of ventilation system, where cabinet microwaves do not. Therefore, ensure that you are checking your new microwave's clearance before stowing it away in the cabinet.