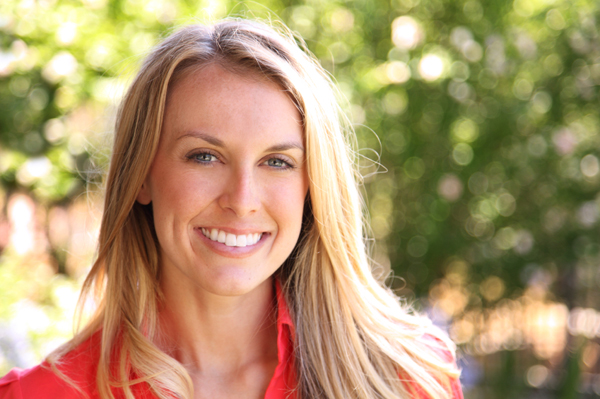 One of the best
days of the year
The sun and Jupiter, the planet of good fortune and higher purpose, will conjoin on June 19, making it one of the best days of the year. And if there's ever a time to pop the question, make a move or take a gamble, this is it. The conjunction will also bring justice to any situation where you have been wronged. It isn't revenge justice (that's Pluto) — it is benevolent justice. Since Jupiter is the planet of courts and government agencies, you could receive a reprieve, grant or ruling to restore something that was taken from you.

ARIES (March 20-April 18)
You need to get your house in order — both literally and metaphorically. The sun enters Cancer on Thursday. Cancer is the zodiac sign of hearth, home and family, so this is where your focus will be for the next four weeks. Concerns can range from fielding emotional grenades tossed by loved ones (July 1 and 3) to dealing with challenging property issues (July 8 and 13). Whatever you do, don't sell or purchase a home between June 26 and July 20. It's a tricky time of the year for you.

TAURUS (April 19-May 19)
Expect to get an enormous return on an investment this Wednesday. Being a Taurus, you'll want it to be money, of course, but there are different currencies in life. You may find that satisfaction stems from time well spent, or the wellspring of good feelings that come with personal fulfillment that override your bank balance. In any case, this will be big (things are always big when the sun conjoins Jupiter) as it will also bring a sense of renewed purpose that you've been searching for.
---

GEMINI (May 20-June 19)
The question people ask when Jupiter finishes its stay in their zodiac sign is... will my luck run out? Jupiter will always bring good fortune to the sign it visits. And the past few weeks should have been a watershed of propitious turns and positive outcomes. Yet the secret to honoring Jupiter energy in your life is to keep paying it forward. Don't parcel out your goodwill. If anything, do the opposite. Embrace the jovial spirit of bonhomie and good fortune will return to you time and time again.

CANCER (June 20-July 21)
You were born under the zodiac sign of the summer solstice — when the days are longest, nights are shortest and everything you could want is within easy reach. Cancer has always been associated with plenty — at least in theory. Thankfully, the stars are aligned in such a way that there's plenty in your life to go around — plenty of love, food and good times. Embrace this feeling of bounty because it's here to stay for the foreseeable future.
---

LEO (July 22-Aug. 21)
It looks like you'll be on a roll this week. It begins on Monday when you see something that had gone belly up make a remarkable recovery, and then on Wednesday when a rare conjunction between the sun and Jupiter brings the fulfillment of a cherished hope. But these developments point to more than lucky breaks. They actually show that you have a spirit up there, somewhere, looking after you. Honor that spirit by being there for the people who have been there for you, and you will see good beget good.

VIRGO (Aug. 22-Sept. 21)
On June 20 your ruling planet Mercury will conjoin Venus in the part of your solar horoscope that pertains to hopes and wishes. Look for something special to come to you through a girlfriend, cousin or in-law. At first, you'll be surprised by this person's generosity. Doesn't she realize the value of the gift or favor she's offering? Chances are she doesn't have a clue, which is why you must try to give it back. If she still insists that you must have it, then the boon is yours.
---

LIBRA (Sept. 22-Oct. 21)
It's the perfect week to get away. A spectacular conjunction between the sun and Jupiter shows that you are overdue for a change of scenery. Not only do you need a break from the daily grind, but your mind and spirit long for great adventures and exotic experiences. Go ahead and plunk down the frequent flyer miles on June 19 — and embark for places unknown. There's something about taking a trip at this time that will prove profoundly moving, and will surely resonate with every state of your being.

SCORPIO (Oct. 22-Nov. 20)
The sun in Cancer (June 20 to July 21) will bring out your Norman Rockwell side. You will be unapologetically nostalgic, gushingly sentimental and ready to get out there to man the lemonade stand alongside the kids. This isn't something that Scorpios typically do. You're usually too cynical and standoffish. Somehow the planetary alignments this year will make you more outgoing and sporty — so much so that you could wind up playing on someone's softball team. Gone are the days when you used to throw like a girl.
---

SAGITTARIUS (Nov. 21-Dec. 20)
June 19 will be one of the best days of the year for you. The sun and Jupiter conjunction brings release from a longstanding debt or obligation, presents a ruling that's decided in your favor or someone will finally deliver on a promise. It won't transform your world (like winning the lottery might), but it will bring a long and meandering journey to an end. Some people say that the journey is more important than the destination, but given what you've been through, you're just happy to cross the finish line.

CAPRICORN (Dec. 21-Jan. 18)
Your yearlong streak of delays, disappointments and setbacks comes to an end on Wednesday. You'll feel the change of energy in every fiber of your being — and you need to trust it. Jupiter is the planet of faith in astrology, and it has been testing your faith in the areas of health and wealth. But this test hasn't been about rising to the challenge. It's been about staying on track when you felt like everything was an exercise in futility. Happily, you'll soon see your persistence pay off.
---

AQUARIUS (Jan. 19-Feb. 17)
Compare where you are now to where you were a year ago, and you'll see how much you've grown. Not only are you more confident and expressive, but also seasoned by your experiences. This will give you an authority and authenticity that you haven't really had before. You will see it on Wednesday when a thorny predicament raises its head and you are forced to make a judgment call. Do what you feel is right, and you will see people step into line behind you.

PISCES (Feb. 18-March 19)
It doesn't get any better than what you'll get this week, so say yes to any offer, bid or settlement that you receive. While it won't be everything you had hoped for, you don't want to push your luck when Jupiter, the planet of good fortune, is involved. Besides, what you see isn't always what you get — and you won't appreciate the value of what you're looking at until the fall. By then, it will be perfectly obvious that you were handed the deal of a lifetime.
More horoscopes
Your weekly love horoscope
Your weekly career horoscope
Your annual love horoscope for 2013