Better than the beach!
From sand in your bathing suit bottoms to getting knocked over by waves, we totally understand if an ocean isn't part of your ideal summer vacation. If you're looking for a trip that doesn't involve lounging around in your bikini, read on for destinations that don't involve sand.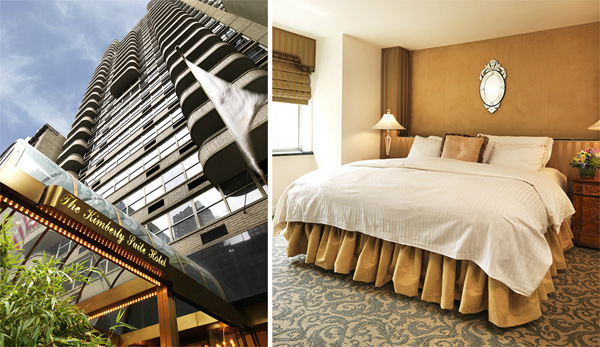 New York City is always a good idea! Whether you head into town for a long weekend or an entire week, the Big Apple has something for you. Our pick is The Kimberly Hotel's Shakespeare in the Park Package, which includes a two night accommodation in a luxury suite, a buffet breakfast each morning for two, tickets to Shakespeare in the Park and a picnic at the performance with an alcoholic beverage. This elegant midtown Manhattan hideaway will treat you like a close family member from the moment you walk in — making you wonder why you didn't discover it sooner!
2
Quaint Virginia paradise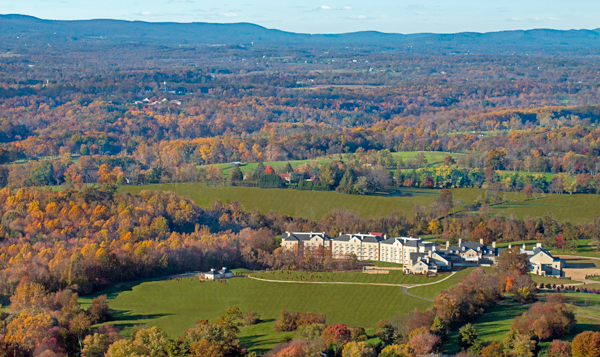 If city life has got you down, head to Middleburg, Virginia — just 30 minutes from Dulles International Airport — and lose yourself in the brand new Salamander Resort & Spa set to open this August. The 168-guest room resort is set on 340 acres of farmland in the heart of an 18th century village and has activities for every type of vacationer, including a culinary program for wannabe cooks led by Chef Todd Gray of Equinox Restaurant in D.C. There's also an onsite equestrian program, tennis, golf, an outdoor pool and more. If spas are more your thing, book a session in one of the 14 treatment rooms or couples suites at the world-class spa!
3
Summer festival vacation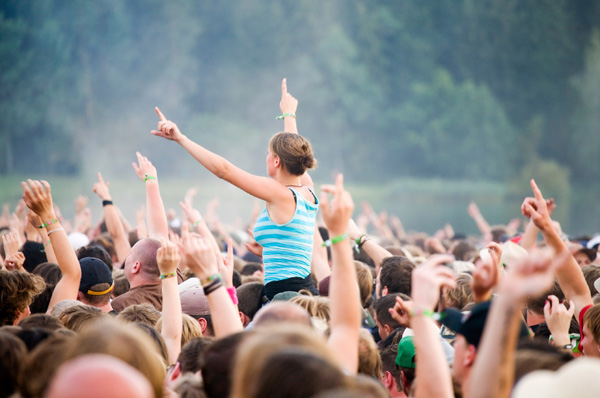 Is live music a summer staple for you? Turn your favorite summer festival trip into an unforgettable vacation via Festicket.com, a unique website that lets entertainment fans book complete packages with accommodations and airfare for summer festivals. You'll easily find superbly curated festival packages that suit your interests, or you can reserve festival tickets and travel packages through their one-click booking system. Getting to and from the show will be stress free and guaranteed to be a good time. If we had it our way, we'd be heading to Europe this summer for one of the many festivals on offer — and take some extra time to explore before heading home.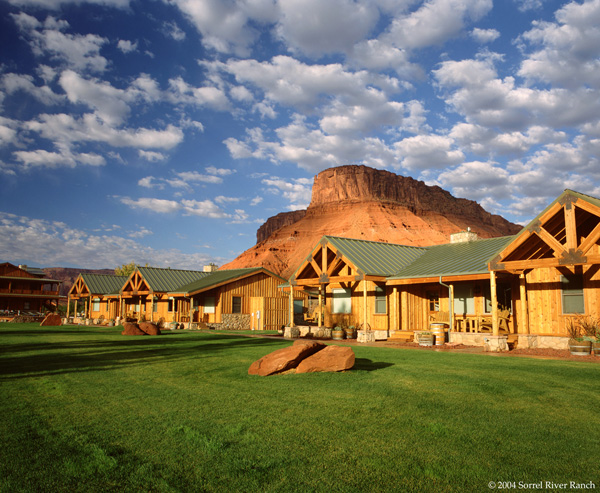 If you're an adrenaline junkie, head out to the Sorrel River Ranch Resort & Spa in Moab, Utah for a summer vacation you're not soon to forget. Hidden among awe-inspiring red rock formations, you'll make yourself right at home in one of the property's 55 log cabins. Spend your days mountain biking along Slickrock Trail, floating down the Colorado River or hiking at Arches National Park. This anything-but-ordinary resort is luxurious enough to please the most discerning traveler, yet has enough rustic appeal for the nature lover as well. One trip and we're sure you'll want to keep coming back year after year. Think Wild West meets 2013 in all its luxurious glory.
More summer travel
Less touristy vacation spots for the Fourth
Staples for your suitcase: Must-pack fashions for your summer vacation
Hot stop: Sexiest, unexpected road trip destinations