How To Get... Easy Ombre Nails
Gone are the days of trying to quickly blend wet colors on your nails for an ombre design, furiously working away with a toothpick or paintbrush to get a gradated effect. Here is a simple and foolproof way to get a great ombre effect on your nails that will save time and headaches. You can use any color combination you like to suit your mood or time of year. This can be done with up to four colors for the best result.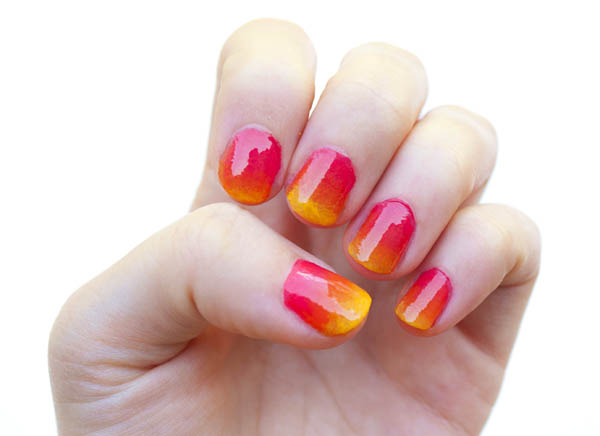 Step 1: Set out your supplies
The supplies used for this ombre nail tutorial include:
Sinful Colors Pull Over
Sephora by OPI Hi Def
Zoya Kara
Scotch tape
Makeup sponges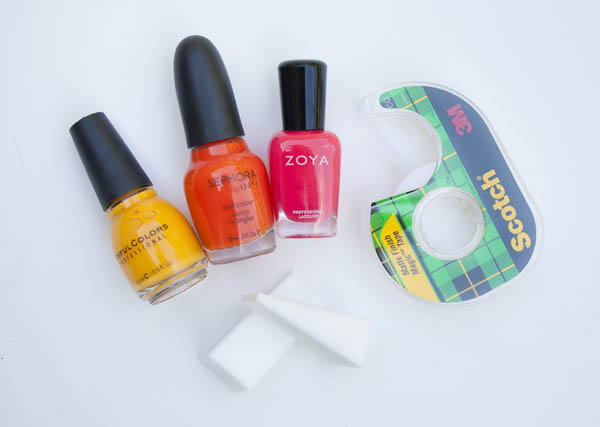 Step 2: Prepare your sponge
Using the small end of the makeup sponge, paint three colors side by side. I went with pink, then orange and then yellow to mimic the colors in a sunset. Tape off your nail to get ready for stamping this sponge onto your finger. (This makes for an easier cleanup.)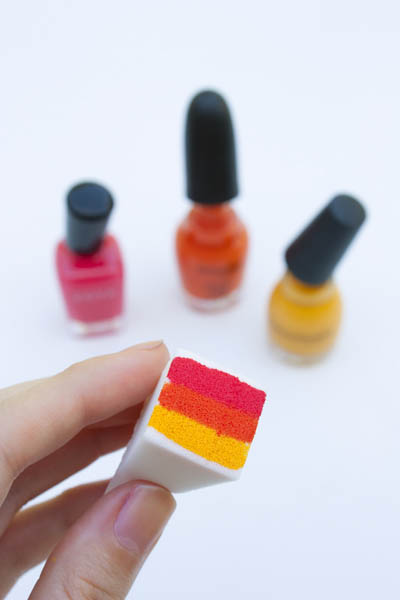 Step 3: Stamp your nails
Stamp the sponge onto your nail and press it over and over, slightly moving it up and down your nail to blend the colors. You can wait for it to dry and do a second coat of this if you need it darker.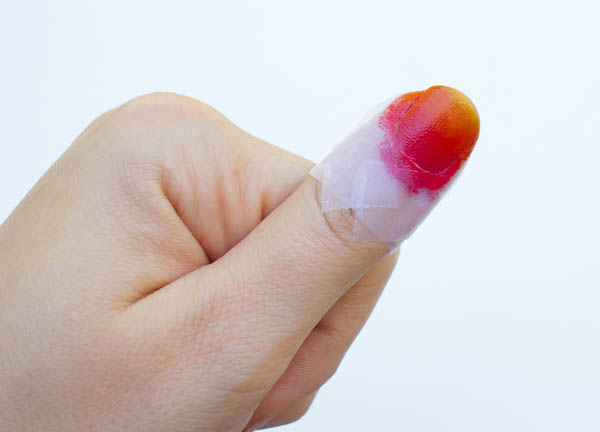 Step 4: Continue stamping all of your nails
Stamp all your nails. You don't have to wait for the polish to dry before taking off the tape, since it's not crucial to the design.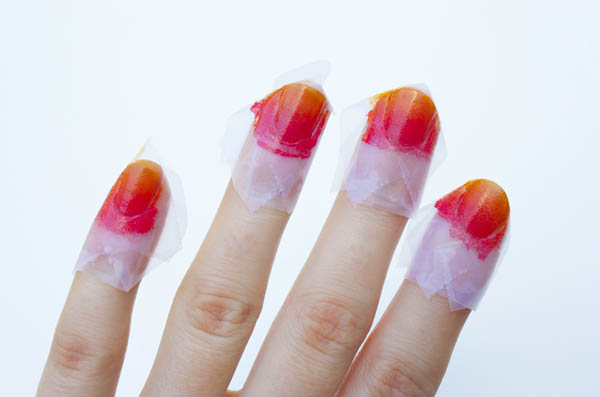 Step 5: Remove tape and add a top coat
When the colors are dry, remove tape and finish with a top coat.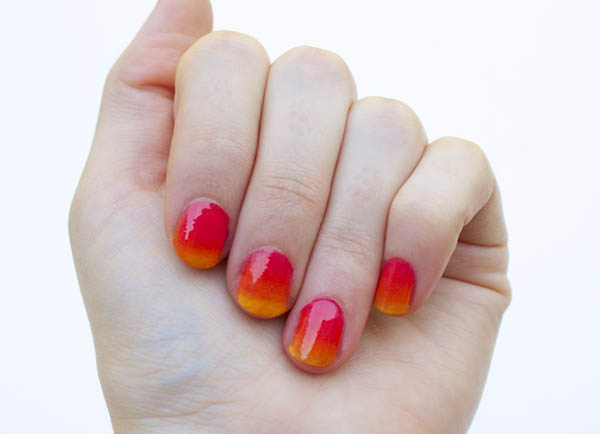 More nail tutorials
How to create a glitter gradient nail effect
How to create a candy cane nail design
How to do a chevron pattern with nail polish