Ditch The Second Ring
There's nothing more frustrating than sliding on a new, stylish ring, only to slide it off hours later and find a dark green circle around your finger. If green's not your color, find out how to avoid this stubborn stain.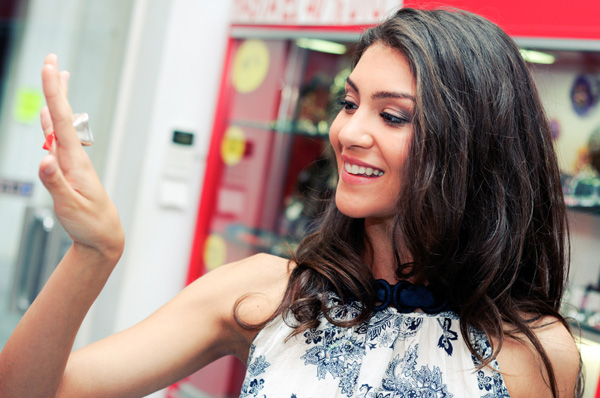 Step 1: Don't panic
This common green stain is not harmful, so there is no need to panic. If it does appear, just remove the piece of jewelry causing the problem and it should fade away. If you are not allergic to metal, the reason for this reaction is chemical, due to a combination of the metal and the acids in your skin. Experts say that there are several metals that oxidize with your skin to give you a noticeable green ring around your finger. A ring made of copper is a common culprit; even silver and gold metals can cause discoloration.
Quick tip
Stainless steel, platinum and rhodium-plated jewelry, which includes almost all white gold, are less likely to react to your skin. Look for these specific metals when shopping for rings and decrease the chances of buying jewelry that will turn your finger green.
Step 2: Avoid cheap jewelry
OK, so this solution is easier said than done, but it's a start. In this situation, the saying "You get what you pay for" applies. A cheap ring may look cute and it seems affordable, but it'll cost you in other ways. This type of jewelry will tarnish quickly and leave behind a green stain when worn.
Step 3: Keep skin dry
Keep soaps and lotions away from your ring finger if you want to prevent the green-finger effect. Something as simple as removing rings before washing your hands or before taking a shower can help. Avoid wearing rings in the pool as well. The chlorine from the swimming pool will damage your jewelry and leave the annoying stain.
Step 4: Quick fix
If you can't stay away from accessories prone to leaving a dark stain, try clear nail polish as a quick fix. Apply a polymer coating to your ring and let dry. This creates a barrier between your skin and the metal, so that the ring can't turn your finger green. Just remember to reapply the coating often because it tends to wear off.
Now that you have a sparkly ring, learn how create a custom jewelry display below for your other pieces!
More about jewelry
Jewelry tips that trump the rest
10 Myths about jewelry busted
31 Bits sells fashionable, charitable jewelry