Modernize Your Life
Tired of bland walls and boring furniture? That means it's time to spruce up your home, but it doesn't have to cost much money or time. Your home can go through a few easy updates and look like a completely new abode! Here's how to turn your drab home to fab in just a few steps.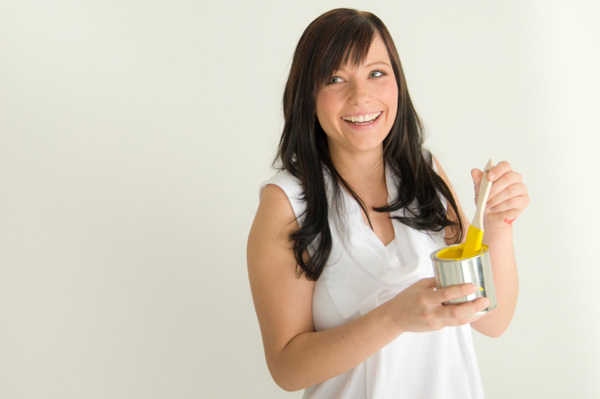 Step 1: Look down
It's easy to think of how to decorate walls and empty shelf space, but many people forget to look down. Adding a simple rug to a plain floor can bring color and life into a room. Put them under tables for added style, or in carpeted high-traffic areas to keep the carpets from getting dirty. Rugs serve a functional and fashionable purpose, so go crazy!
Step 2: Paint the walls
Perhaps you're afraid of painting -- and for good reason. If you make a color mistake, you have to spend another weekend painting it back to its old color. Don't fear! Think it out and be bold. Even something as simple as painting stark white walls beige can add warmth and depth to your room. If you're feeling a little more brave, go for a bright color. Paint an accent wall to make a piece of art stand out, or paint an entire room to give it that soothing or exciting feel you're looking for. Warm colors look great in bathrooms, kitchens and play areas with a lot of activity. For bedrooms and living rooms, opt for soothing cool colors that are relaxing to the eye. However, these are just guidelines. You are the master of your own domain, so do what feels right to you!
Step 3: Refurbish old furniture
Is that old, plain, wooden shelf just not working for you anymore? Forget tossing it out. Make it one of your most prized possessions! Refurbishing old furniture with paint and varnishes can be a fun and productive hobby that leads to beautiful results. Go for faux, flat or glossy finishes that best suit your personal style.
Step 4: Add interesting knick-knacks
Whether you're a craft goddess or an expert shopper, fun knick-knacks are always within reach. Head to your local thrift store for interesting pieces that you can either refurbish or use as-is. Mix items that wouldn't normally work together or keep within a theme. The possibilities are endless. Have an excess of wine or beer bottles? Upcycle them into lovely lighting or flower vases. Get a feel for your room and add accessories that build on that theme.
Watch: Adding a colorful light accent to your room
Related articles
How to give your cabinets a facelift
How to stain and protect your deck
How to mistake-proof your paint job
More From SheKnows Explorer