How To... Perfect A Summer Bronze
Summer is almost upon us and it's officially hot out. But unless you've had the luxury of catching a few rays this season, your skin is probably looking a little bit pasty from winter. Not to worry, though. With these expert makeup tips, you'll be well on your way to a gorgeous, glowing face in no time flat.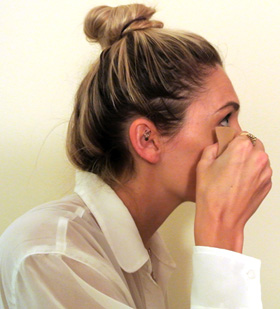 Step 1: Foundation
Start with a clean, exfoliated and well-moisturized face, says makeup artist Cara J. Maccianti. Then, mix a liquid or cream foundation with your moisturizer and apply lightly to your face using a foundation brush or sponge. "Keep your skin looking fresh and dewy and use only a minimal amount of foundation. Be sure to go over your eyelids as well," notes Cara.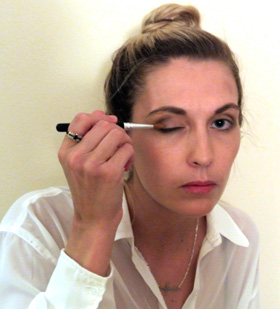 Step 2: Eyeshadow
Starting at the lash line of your eyelid, use a cream eyeshadow in a neutral brown or nude shade and apply all over your lid (from lash to crease), blending up slightly past the crease. Pat in additional color on the outer corners of the eye, but don't go up to your brow, advises Cara. "Keep that clean and natural color will act as a highlighter. You can also use a non-shimmer, cream color under your brow and in the corners of your eyes as well."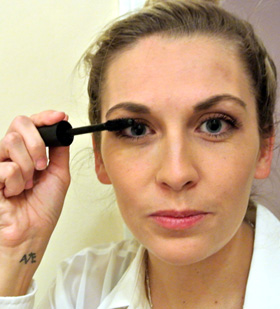 Step 3: Eyeliner and mascara
Line your upper lashes with a brown gel eyeliner pencil, creating a very thin line. Then, apply one coat of plum mascara, followed by one coat of black mascara to your top lashes only, suggests Cara. "Next, add a little concealer under your eyes and blend well."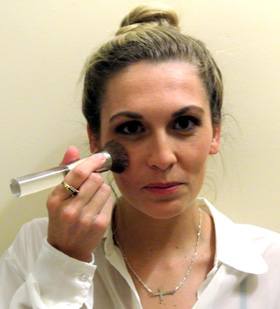 Step 4: Cheeks
On your cheeks, use a contour color in a neutral, non-shimmer shade and apply to the same area your blush will go. You can then either add a pop of peachy/brownish blush to the apple of your cheek or a not too shimmery bronzer, says Cara. Be sure to blend your blush from the apple of your cheek up to your temple. "If you want a more sun-kissed glow, add what's left on your brush lightly to your forehead and down the center of your nose. Remember, less is more. The goal is to look like you spent a day at the beach, not locked in a tanning bed!"