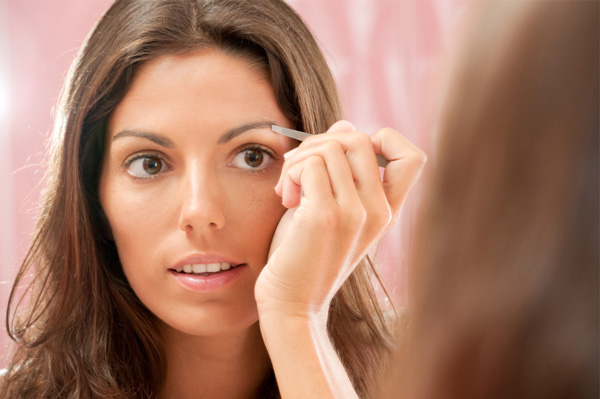 three best-kept secrets for perfect eyebrows
Plucking or waxing your brows might be tedious, but when properly groomed and shaped, eyebrows have the ability to enhance a woman's appearance — not to mention boost her confidence. While it may seem like a daunting task, we're making it easy by revealing all our secrets to keeping your brows looking their best.
Step 1: Know what grooming method works for you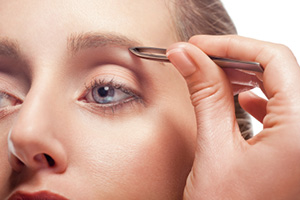 Plucking
Learning to pluck your brows may take some practice, but it's a great choice if you're trying to save money. While it may be the cheapest of the three options, it does require more maintenance (every few days).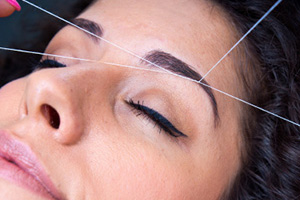 Threading
Using a thin cotton thread, multiple hairs are removed from the brow at one time. While this is the most precise method of hair removal, the tedious procedure can leave skin red and tends to be the most painful of the three grooming methods.
Waxing
Quick and easy, waxing is one of the most common forms of hair removal. To assure you get the best service, go to a licensed aesthetician or cosmetologist who is specifically trained in waxing or hair removal. Keep in mind that waxing can irritate the skin around your eyes if you have sensitive skin.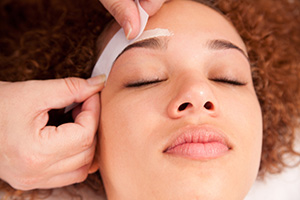 Step 2: Know what shape will complement your face
You've determined which grooming method works for you, and now it's time to determine which eyebrow shape will best complement your face.
For a square face
Shape your brows to help soften your jawline. The more defined your jawline, the more angular your brows should be.
For a heart-shaped face
Help soften the point of your chin by creating a low arch, adding more length to your forehead and balancing your other facial features.
For an oval face
Shape your brows to complement your face. Using a soft arch can help maintain this ideal oval face.
For a round face
Create a more defined arch in the brow to help enhance your natural features and lengthen your face.
Step 3: Fill 'em in
You've finished grooming and shaping your brows. Now what?
Use an eyebrow pencil or powder to fill in any sparse areas. If you have darker hair, opt for a pencil or powder that is similar in color to or slightly lighter than your hair. For blond and other lighter shades of hair, opt for a pencil or powder that is darker. Use the color to create what looks like strands of hair by stroking in an upward motion. Use an eyebrow brush to help blend. Help keep the shape of your brows all day by putting hair spray on the brush before blending.
Keep in mind that mistakes happen. Avoid these common errors that women make when grooming their own eyebrows.
Don't over-pluck your brows. Stick to plucking only stray hairs, such as those under your natural arch.
When shaping the brow, use minimal alteration. Try to stick to the natural curve of the brow.
Don't fill in brows with the wrong color, making them look unnatural.
Beware of bleaching eyebrows, as it can leave them a brassy shade.
More beauty tips
What do your eyebrows say about you?
Anti-aging eyebrow-lifting exercises
How to keep your wild brows in check