Join our 7-day photo challenge to win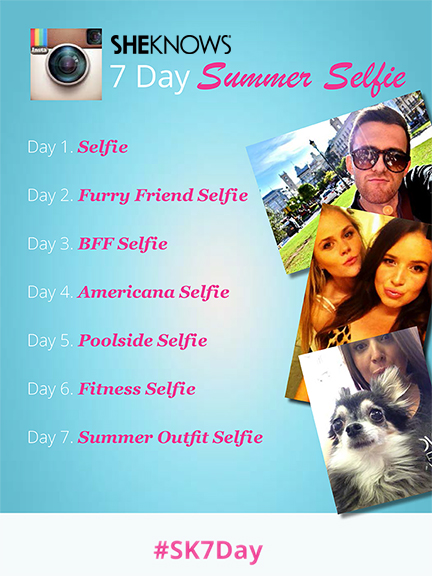 Think you're a selfie pro? If the answer is yes — are you willing to accept
the ultimate selfie challenge? SheKnows is putting on our first weeklong Summer Selfie Instagram challenge. Participate for a chance to win a beauty prize pack — valued at over $300 — that will surely help you perfect those pics.

Here's how the 7-day photo challenge works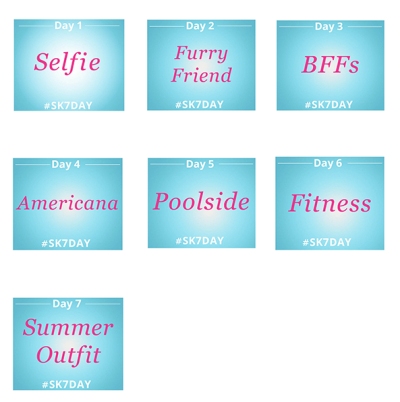 1
Follow SHEKNOWSDOTCOM on Instagram, and each day we will send a reminder of the daily theme.
2
From June 24 through June 30, Instagram your photo interpretation of the daily theme along with the hashtags #SK7Day and #SKSelfie.
3
SheKnows will select one lucky winner (who has participated on at least one day of the challenge) and will award her a beauty prize package valued at over $300. You could really perfect your selfie skills with these wonderful beauty products!
4
We encourage you to participate on all seven days, but it's not a requirement to win. However, the more you upload beautiful selfies with great filters, the more likely you'll secure this awesome prize pack! Trust us, you don't want to miss out.
5
Comment below with your Instagram username to accept the official rules for the contest and to be eligible to win! Keep in mind that your Instagram account should be public for SK to view your selfie submissions.
More
Want to learn how to take THE perfect selfie?