Our SheKnows Living Expert, Robin Baron, provides simple home decor, home improvement and entertaining tips to enrich your home environment and make it even more cozy!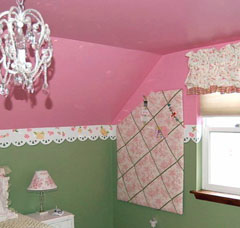 Look up & design the ceiling
Look up! Ceilings are often a missed opportunity to make a room great. Think about painting your ceiling a fresh color or a metallic glaze.
Find something you want to share?
Email this tip to a friend