Our SheKnows Living Expert, Robin Baron, provides simple home decor, home improvement and entertaining tips to enrich your home environment and make it even more cozy!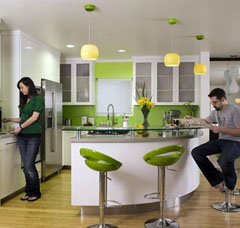 Define your style with colorful accessories
Don't play it safe, show your personality, and be daring with colorful accessories. Accessories can be affordable and easily moved and changed, so take the risk and choose colors that are bold and exciting.
Find something you want to share?
Email this tip to a friend