Our SheKnows Living Expert, Robin Baron, provides simple home decor, home improvement and entertaining tips to enrich your home environment and make it even more cozy!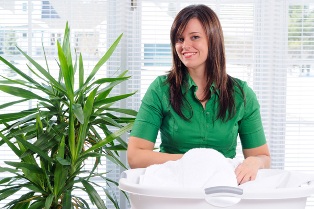 Keep the laundry under control
Don't wait for the laundry to pile up. Instead, keep it under control by running the washer several times a week. Fold clothes directly into a clean clothing basket and remind everyone to pick up their own clothing before bedtime.
Find something you want to share?
Email this tip to a friend