SheKnows shares helpful home care and cleaning tips to make sprucing up your home a breeze.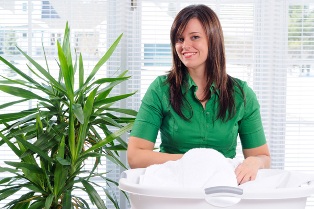 Keep the laundry under control
Don't wait for the laundry to pile up. Instead, keep it under control by running the washer several times a week. Fold clothes directly into a clean clothing basket and remind everyone to pick up their own clothing before bedtime.
Find something you want to share?
Email this tip to a friend