A new way to show off your tape!
A little fun for your desk top!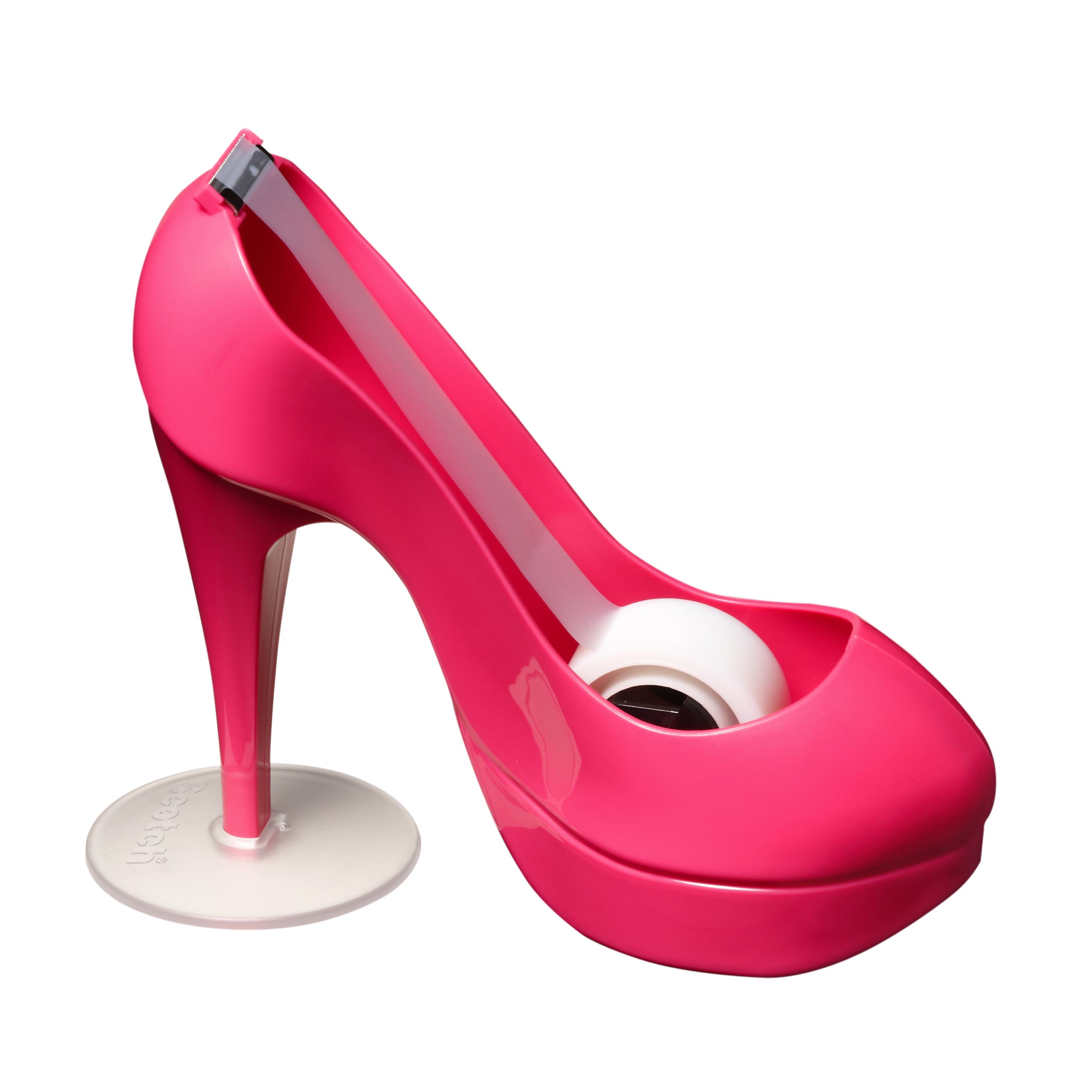 Perfect for fashionistas or anyone looking to add a little fun to their desk decor, the Scotch Shoe Desktop Tape Dispensers are a trend, yet practical way to dispense Scotch Magic Tape. Inspired by the latest fashions, there are a variety of dispensers to match any style. Colors and styles include: snakeskin, black, honeysuckle, bling, zebra and turquoise sandal.
Enter now to win the Scotch Tape Shoe Dispenser giveaway!