Bar in a Box
You'll have everything you need for your next party with this great 18 piece set!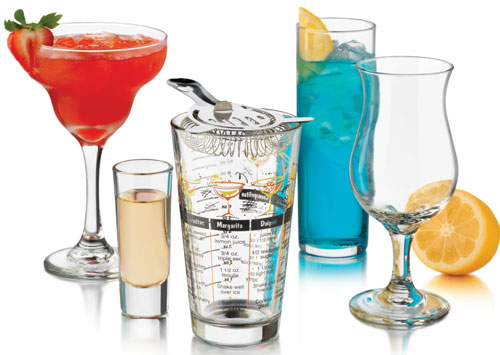 What are you drinking? The Bar in a Box set helps you serve and savor a variety of tasty cocktails, from frozen margaritas to classic cosmos. Mixing glass features recipes to help you shake, pour and perfect your favorites.
Glass/metal
Includes 4 of each of the following: 13.5-oz. zombie glasses, 10.5-oz. poco grande glasses, 12-oz. margarita glasses and 2-oz. shot glasses
Also includes metal strainer and 20-oz. mixing glass with recipes
Click
here
for more information.
Enter now for your chance to win the Libbey Bar In A Box Giveaway!
Entries are unlimited!