Lose the cord. Not the performance.
Change the way you clean your home forever with the Gtech AirRAM cordless vacuum. The AirRAM outperforms leading electrical vacuums, has a long runtime (up to 40 minutes) and holds as much dirt as a regular upright canister vacuum!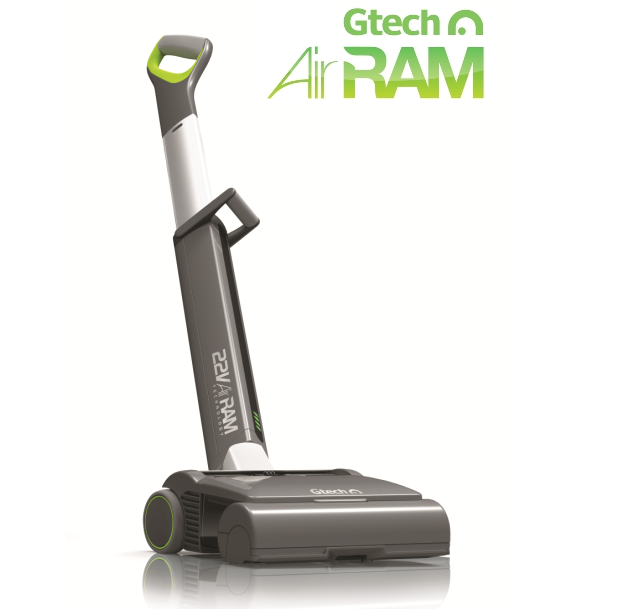 Gtech's AirRAM is a new cordless vacuum cleaner that is faster, easier, and more convenient than traditional vacuum cleaners that waste energy sucking the dirt through tubes and spinning it around cyclones. These components add bulk and weight. AirRAM's revolutionary design does away with tubes and cyclones, increasing energy efficiency by moving the dirt just 2 inches, before compressing it into tidy bales. Because AirRAM uses less bulky components, it is almost 50% lighter than many electrical vacuums, making it easy to transport throughout the home.  
The AirRAM is avaliable at Brookstone.com and at Brookstone retail locations nationwide. 
Enter now for your chance to win the Gtech AirRAM Vacuum Giveaway!
Entries are unlimited.