Fill your home with wonderful scents
Add a beautiful scent and wonderful ambiance to any room!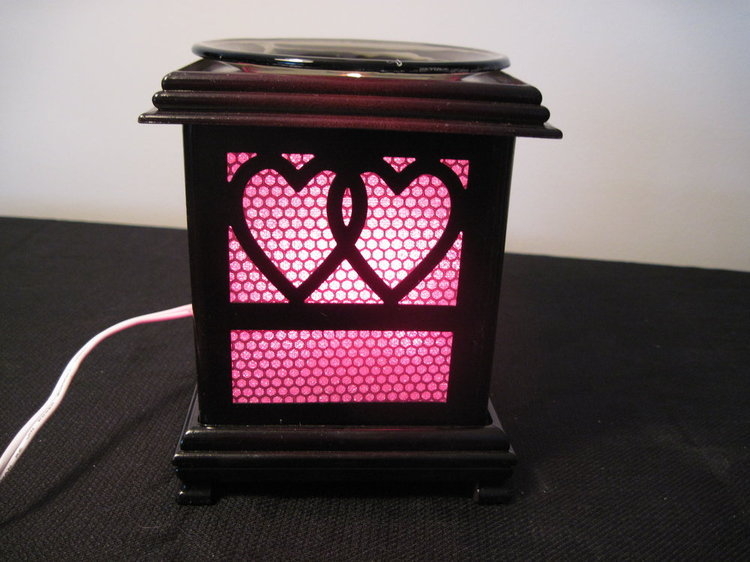 Stunning Heart Scented Oil Warmer just in time for Valentine's Day! When lit, this warmer shimmers and sparkles. Included is a purple cylinder and 2 bottles of Aroma Delights best selling homemade scented oil. Christmas Morning & Mango Apple.
Add a few drops of Aroma Delights homemade scented oil to the dish to fill your home with a wonderful scent.
A dimmer switch lets you adjust the light of this beautiful warmer to create a wonderful ambiance in any room.
Enter to win the Aroma Delights giveaway!
Entries are unlimited!