Dress your home to impress!
Summer is here, along with the joys of the season, from lazy afternoons barbecuing in the backyard to entertaining visitors. For many of us, playing host can be a daunting task of scheduling meals, playing chauffeur and figuring out how to squeeze in one more guest without relegating Grandma to the sofa. However, with thoughtful planning and creative solutions, you can be the hostess du jour and still have time to savor your friends and family.
Welcoming your guest
Nothing says hello like a handwritten note and a few essentials to help your guest get his or her bearings. It's a good idea to have road and public transit maps readily available for your guests so they can travel independent of you. In addition to maps, having several guide books about your city and area is a good way to encourage your guests to travel off the tourist path. Depending on what region of the country you live in, books on day excursions, nature walks and hikes, or unique local oddities (Hello, Gilroy Garlic Festival!) are all excellent investments to have in your personal library.
Creating the perfect guest space
Regardless of whether you have a designated guest room or simply a pull-out sofa bed, creating a comfortable and inviting space for your guest is paramount. Many will swear by high thread counts, but there are several other factors that should be considered when selecting bedding, like ply and materials. As a general rule, two-ply 100 percent cotton sheets with a thread count of 250 to 400 are an excellent and affordable choice, assuring you will find your guests lounging in bed long past morning. In addition to sheets, providing guests with a robe and slippers will make them feel right at home and avoid unexpected bathroom flashings!
Bedside table 101
Now that you have the bedside ready, be sure not to ignore the bedside table. Placing a few simple amenities within arm's reach will definitely keep your guest from fumbling in the middle of the night.
Provide guests with a small bowl or container in which to place their personal belongings. There is nothing worse than having a panicked guest desperately searching for their misplaced wedding ring or watch. In addition, have a carafe and glass for water available in case guests get thirsty. A scented candle is a nice little luxury for guests — smells like lemon, lavender and verbena are proven stress relievers, and their scents have been noted to help with falling asleep. Finally, provide some reading material, whether it is magazines or a good book. To save costs, visit your local library and borrow a few classics and personal favorites to make available to your guests.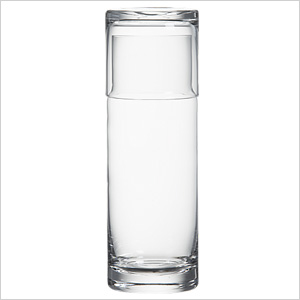 Water carafe recommendation: Cora carafe (CB2, $11)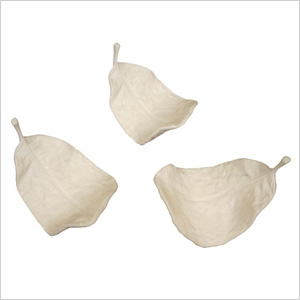 Bedside bowl recommendation: Sandstone leaves (Joy & Revelry, $39)

Toss the alarm clock
The one thing you don't need on your bedside table is an alarm clock. With the influx of smartphones and personal computing devices, alarm clocks are quickly becoming obsolete. Instead, provide your guests with a docking station for their smartphones so they can listen to their favorite tunes and charge their phones at the same time.
Bathroom check
Without fail, guests will always forget a toiletry, which is why it's great to have a few basics on hand in an emergency kit. Disposable razors, toothbrushes and toothpaste, deodorants and hair-styling products are all sold in miniature form. Stash the items in a decorative box and you can leave it out year round!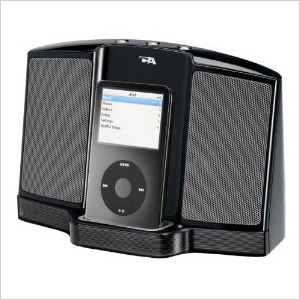 Sound station recommendation: Cyber Acoustics 30-pin iPod speaker dock (Amazon.com, $40)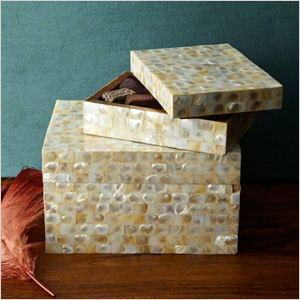 Decorative box recommendation: Mother-of-pearl boxes (West Elm, $34-$49)

Pantry organization
Limit the time you spend running around trying to find your favorite platter or serving dish by spending a little time before guests arrive organizing your pantry and supply closets. In your pantry, do a quick check to confirm you have all the basics on hand to whip up your go-to dinner one night. Place all those ingredients in a basket so all you need to do is grab and go. In your storage and supply closets, follow the rule of grouping like things. Group all your wine glasses, dinner plates and salad plates together rather than by sets. It will make setting the table a breeze and ensure you know if there are any holes to be filled in your place settings.
At the end of the day, you are welcoming guests into your home, not a hotel — it doesn't need to be perfect. They are there to see you, so do the things you can to avoid as much stress as you can during their visit. They may not remember the sheets on the bed, but they will certainly remember a stressed out host. So kick back, sit down and enjoy your company!
More home entertaining ideas
Tips from the pros: Set a stylish table
Plan the perfect menu for your get together
The perfect cocktails for a night with friends