Hi-Low Royal
Nursery Finds
The royal heir is on the way, and in honor of the impending addition to the royal family we thought we'd round up some extravagant nursery items fit for a mini prince or princess. But not to worry — for each over-the-top item, we've sourced a more budget-friendly one.
Chandeliers make any room they're in look a little more (OK, a lot more) luxurious, which is why hanging one in a royal-inspired nursery is a must. You can go luxe, with this one inspired by Victorian English chandeliers (restorationhardware.com, $1,350). We also found this one at a much more pocket-friendly price (potterybarnkids.com, $199).
2
Glider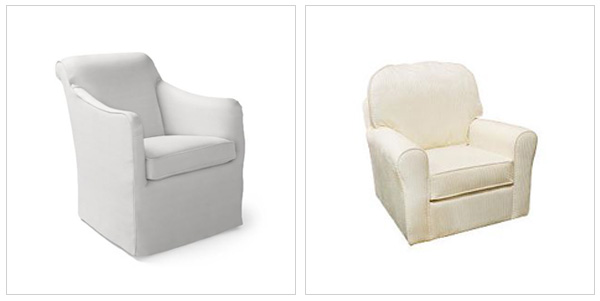 Nothing is as comfortable as a glider. Rocking chairs have their place, but for a nursery, where moms are going to be spending a lot of time, comfort is key — as long as it's stylish. Go a little higher end with this simple but totally chic white glider (serenaandlily.com, $1,095 to $1,295), or save some money and opt for this similar style (toysrus.com, $280).
3
Crib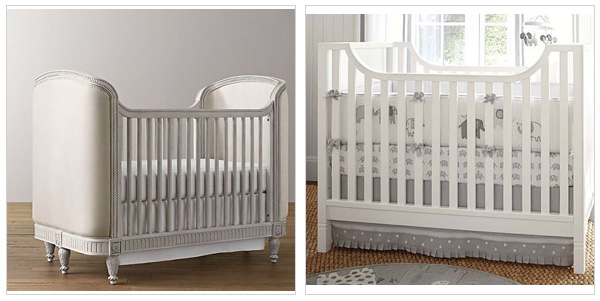 Cribs are the focal point of any nursery, so it's important to look for something with clean lines that works with the rest of the room and makes a subtle but eye-catching statement. We love this gorgeous crib inspired by a French antique bed (rhbabyandchild.com, $1,299), but this more affordable option works, too (potterybarnkids.com, $599).
4
Cradle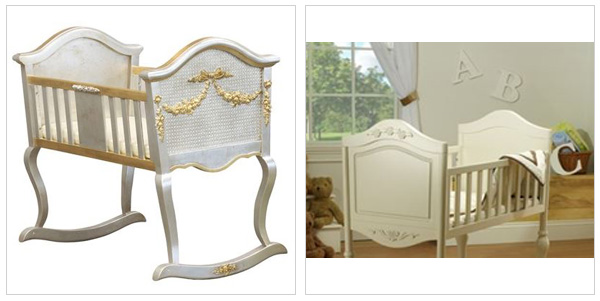 When the royal baby isn't in his or her crib, the cradle will be there as a backup. We can't get enough of this extravagant cradle with gold gilding (laylagrayce.com, $1,848), but this elegant — and much less expensive — option would also make a stylish addition to any nursery (wayfair.com, $170).
5
Blanket
No nursery is complete without an ultra-soft blanket to cover baby with. Feel like splurging? Then we suggest this luxe cashmere blanket that would make any baby (royal or otherwise) very happy (jcrew.com, $178). A much lower-costing but also soft alternative can be found at IKEA (in stores, $6).
Coming up next: More nursery must-haves >>