Kitchen Reno
As women, we love to keep our homes looking fresh and new. Here are five women who turned their style into the perfect kitchen.
(page 3 of 5)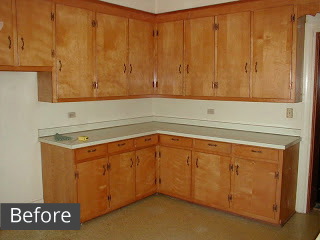 Lesli from My Old Country House started her kitchen renovation in 2011 when she updated her very outdated countertops to a more modern appeal. In 2011, she also updated her countertops, backsplash, hardware and paint to match her decor at the time.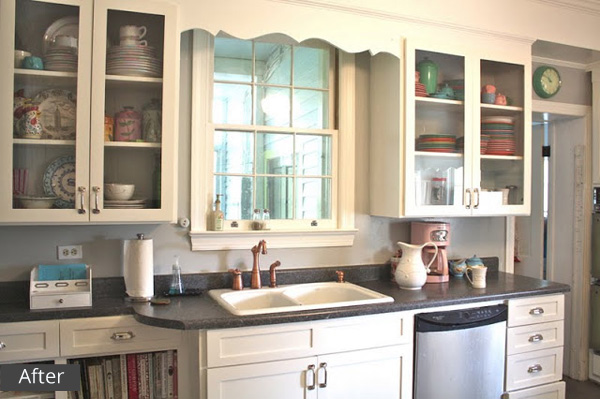 But in 2013, Lesli knew it was time for another update. To better match her beloved pastel dishes, Lesli added white subway tile backsplash and a gorgeous light fixture above the sink. To top it off, she added an awesome knockoff marble countertop.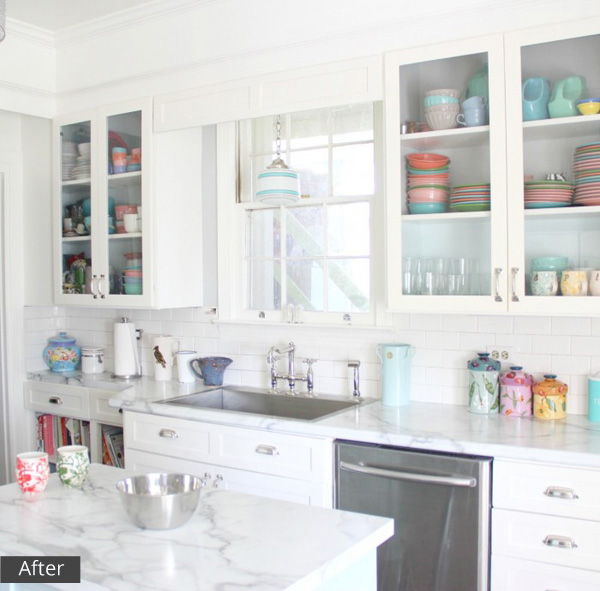 Up next: More great kitchen renovations >>