White, posh and perfect, this royal nursery comes from Kelly at Mrsintraining.com. To make it this bundle of joy's posh pad fit for a prince or princess, Kelly completely whited it out. We love the flowy curtains and plush accent rug.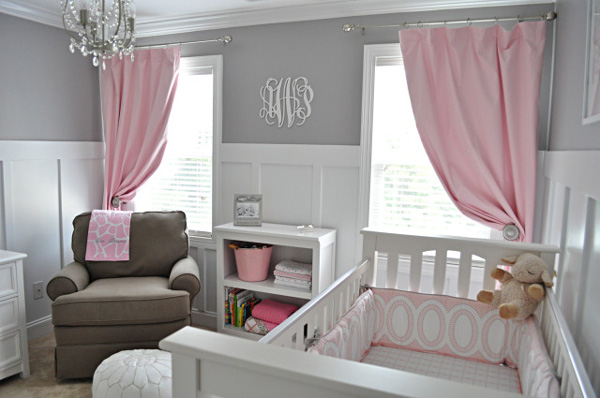 Megan at Wades of 108 turned her princess-to-be's nursery into a royal suite with the use of a pink-and-gray color scheme. Princess Ava will fit perfectly into her royal suite, which is equipped with board and batten and crown molding. We love the monogram lettering and perfect shade of baby pink.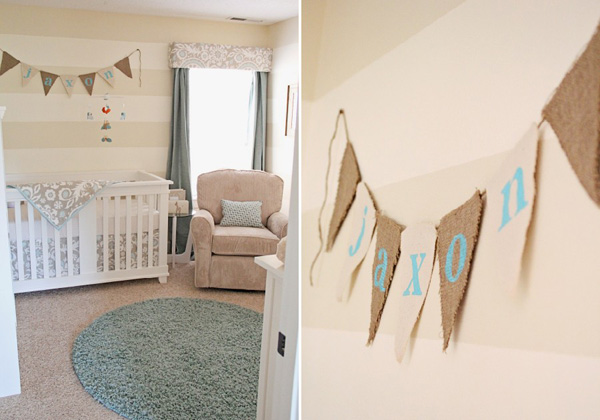 Prince Jaxon's nursery was designed by his mama-to-be, Megan Ward, at Red Pearl Designs. Painted in beige and white stripes, this royal nursery looks absolutely posh with an alternative floral pattern suitable for a boy. Accented with blues and a burlap batting stamped with Jaxon's name, this nursery is perfect for any prince in training.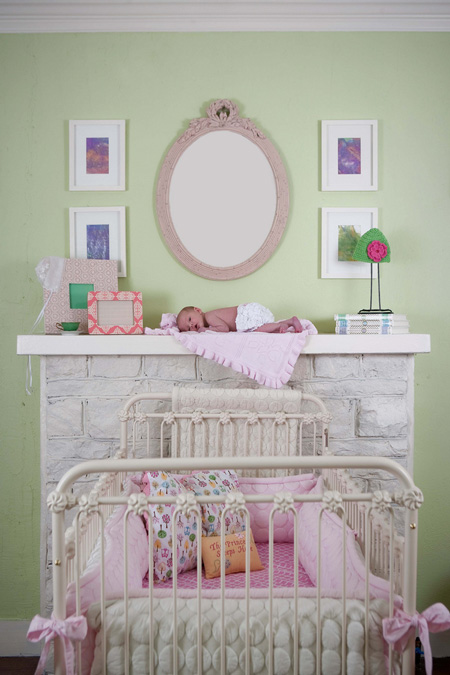 Princess Sophie received her gorgeous princess crib and bedding as a hand-me-down gift from her big sister, Princess Ella. The queen of the house, Kristin from The Little Princess Diaries, placed the crib in the center of the room, with the fireplace mantle behind it. We love the light green painted walls accented with pink bedding, all fit for this beautiful baby princess.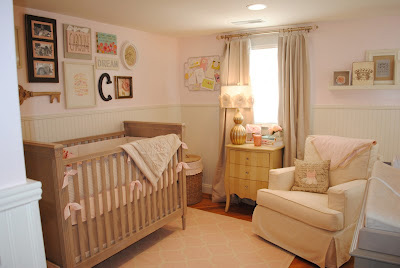 Natasha from Hello! Happiness blog turned her Princess Caroline's nursery into a royal palace with a natural color scheme and above-the-crib gallery wall. Displaying a crown painting and a wooden key, with Caroline's name in a frame beside it, this princess's royal suite is under lock and key. We love the mix of ballerina, princess and shabby chic design that make this the perfect room for a royal newborn.
Up next: 5 More nurseries fit for a little king or queen >>