(page 2 of 2)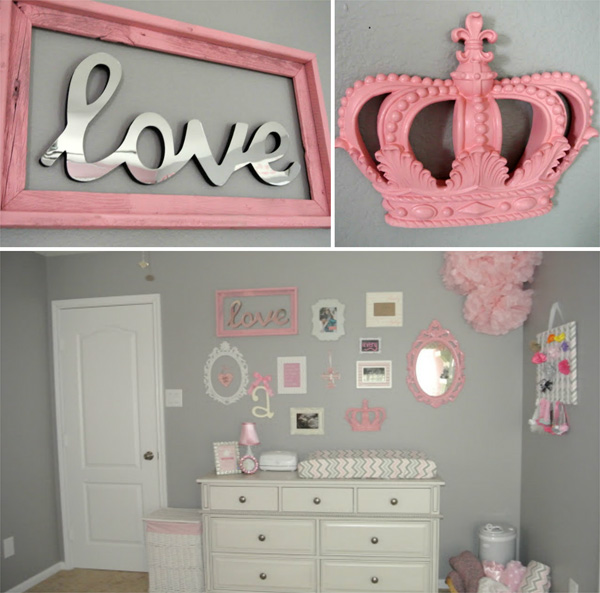 Erica Roberts from Team Roberts turned her Princess Avery's palace into a beauty when she painted the walls a light gray. Adding an amazing wall gallery accented with pink pom-poms, white frames and a pink accent mirror made this nursery palace-perfect. We love the small details that make this royal nursery unique, just like its little princess.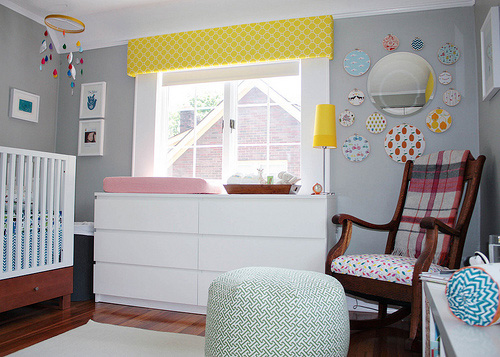 This patterned palace was designed by Amy at The B-Line. Her little prince lays his head on blue printed sheets with a raindrop mobile above him. In this room accented by yellow curtains, green patterned throw pillows and a green ottoman, a prince will dream royal dreams for sure.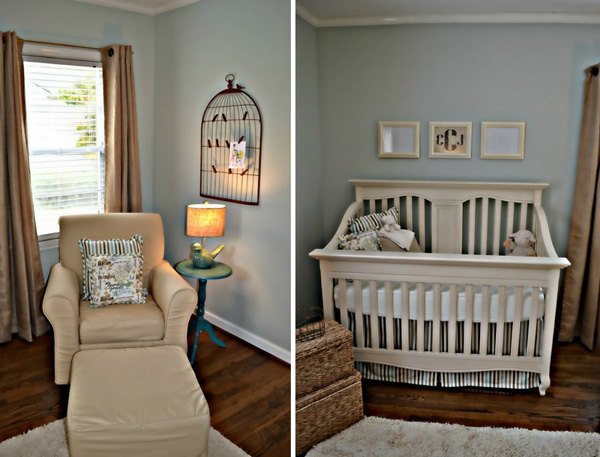 Elenie from The Counts Family blog created the perfect vintage royal palace for her prince in the making, Cooper. Painted in blue, with a rustic beige as an accent color, this posh palace is accented with a rustic bird cage. We love the dark wooden horse and metal mirror above Prince Cooper's crib.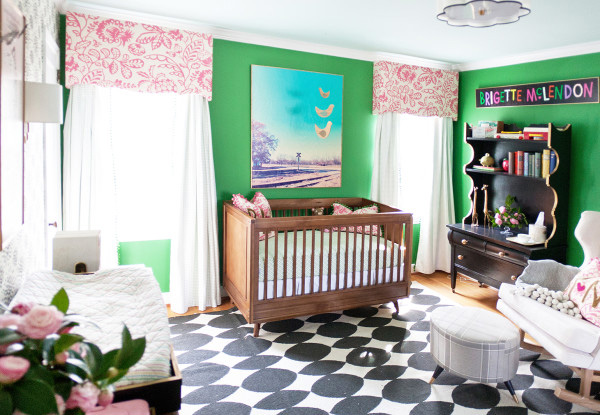 Joni from Lay Baby Lay shared this posh nursery that feels like a royal parlor. We can imagine Kate and the new royal enjoying time in a room like this, and we love that it is not too gender-specific. Just a few exchanges of accessory items, and this room could suit either a boy or a girl.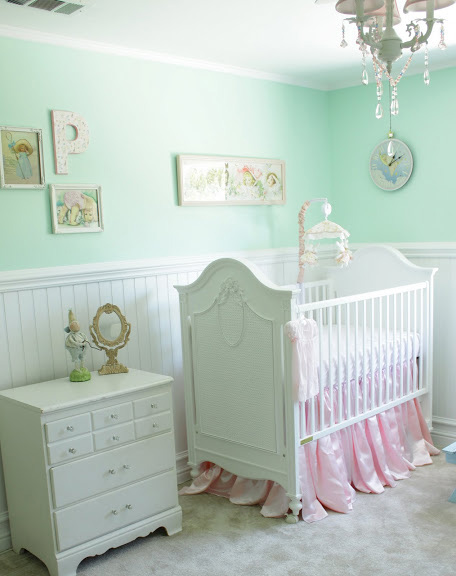 Tracy from the blog I See Therefore I Want added touches of pink against mint-green walls to create this elegant nursery. Strong accents of white were used to create balance, keeping everything soft and neutral. We think the royal baby would be happy to call this room home. What about you?
More nursery ideas
Laila Ali's inspiring nursery
Decorating a gender-neutral nursery
Tori Spelling reveals vintage, giraffe-themed nursery
Photo credit: WENN.com