Bathroom Beauty
Do you have a bathroom renovation that you're afraid to tackle? Meet your project head on with inspiration from these five awesome bathroom renovations.
(page 5 of 5)
5
I Am Momma Hear Me Roar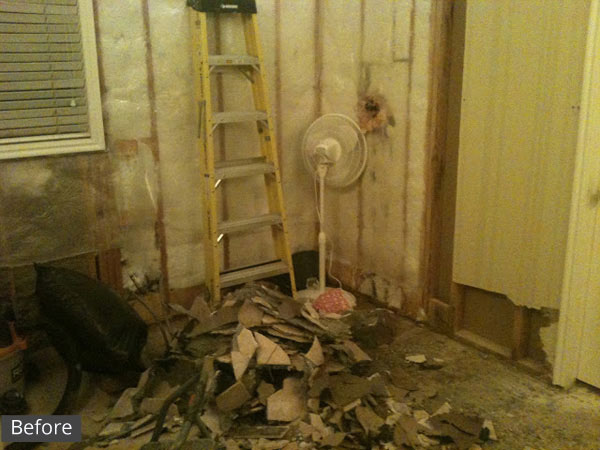 After noticing water damage in their bathroom, Cheri, at I Am Momma Hear Me Roar, and her husband thought they could fix the problem easily. Unfortunately, the couple discovered that their home's previous owner had tiled over pre-existing tile. After completely demolishing the bathroom, the couple was able to build the exact bathroom they wanted and needed for their growing family. Keeping the corner shower and tub, the couple retiled both and painted the cabinets a dark gray. To lighten up the various shades of gray in the tub and shower tile, as well as the flooring and cabinets, Cheri painted their new master bathroom walls a cheery, lovely yellow.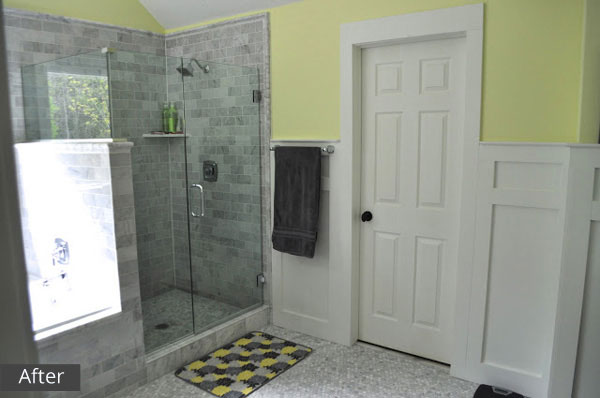 More home renovations
Top kitchen renovations of all time
6 Cheap renovations to make your home more sellable
10 Reasons to remodel your home