(page 8 of 30)
Take the quiz!
Whether you're a seasoned gardener or a flower-planting newbie, we're giving
you the chance to test your gardening IQ. Take our multiple-choice quiz
to see how well you know your way around the garden.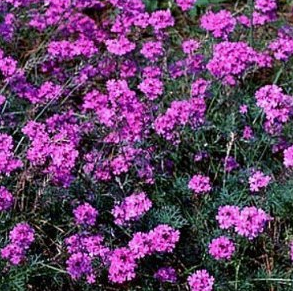 The answer
Don't let the name fool you. Though you might associate moss with moist conditions, moss verbena is a hardy, low-growing flower that is ideal for planting in hot, dry climes. It is perfect to use as drought-resistant ground cover and can tolerate poor soils. It boasts finely cut dark-green leaves with blue, purple or violet flowers, and it is a yummy nectar plant for butterflies and honeybees.