(page 2 of 30)
Take the quiz!
Whether you're a seasoned gardener or a flower-planting newbie, we're giving
you the chance to test your gardening IQ. Take our multiple-choice quiz
to see how well you know your way around the garden.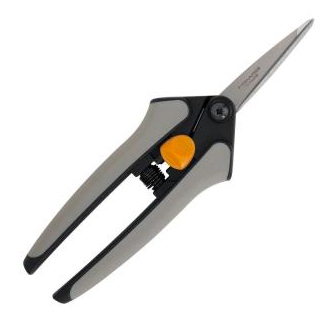 The answer
This handy tool is a small hand pruner. The Fiskars micro-tip pruning snip ($11) is designed for pruning in the garden. It's ideal for clipping the stems of flowers, herbs, fruits and vegetables.