Store your summer gear in style
This summer, don't get bogged down by your outdoor gear. Keep your garden, patio and lawn spaces looking stylish with clever ways to organize your summer stuff.

Don't let pool noodles and gardening gear get you down. We've put together clever solutions and must-have storage gear to help you keep your summer fun organized.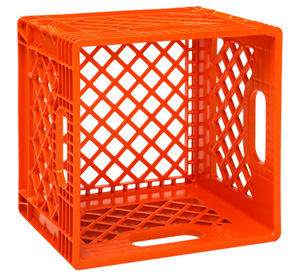 Plastic and wooden milk crates go a long way when it comes to outdoors storage. They're cheap, easy to clean and easy to convert into lots of different storage solutions. For keeping toys out of the yard (and out of the reach of dogs), try fastening milk crates to a privacy fence a few feet off the ground. For storing gardening or entertaining supplies, stack them for a modular, weatherproof shelf. (The Container Store, $10)
2
Use a potting bench as a serving bar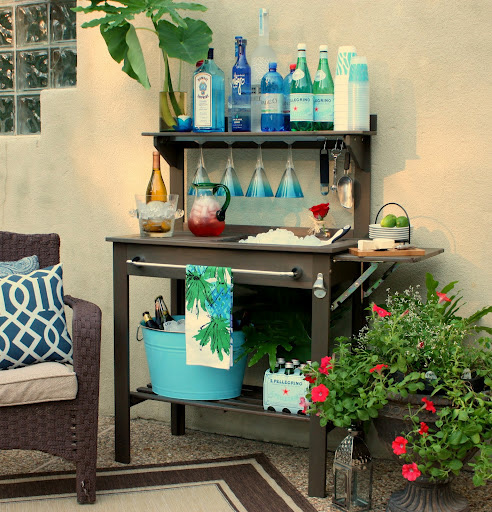 If you entertain outside, you know a picnic can go from classy to messy in a few minutes flat. In lieu of a full outdoor bar, use a potting bench as a serving area. Cyndy at The Creativity Exchange created an ultra-stylish bar by gently modifying a new potting bench. Depending on your entertaining habits, you can modify a potting bench to serve as a beverage bar or as a snack- and food-serving area.
3
Hide clutter with colorful curtains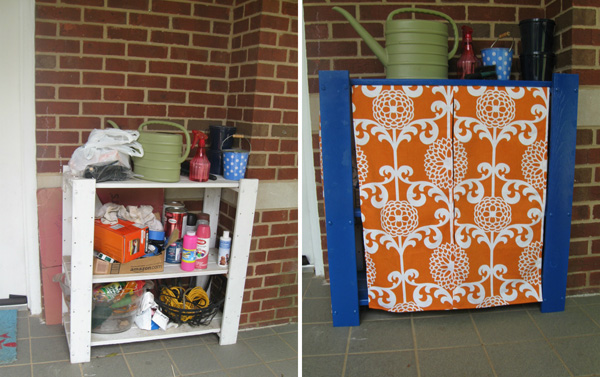 Leah O'Dell transformed an unsightly storage shelf from shabby to chic with the addition of cute curtains. "It's one of those wonderful 'catchall' items," she says. "Currently it holds about 15 half-used bottles of bubbles, some sidewalk chalk, a dog brush, several cans of paint and small gardening implements." Try hemming a shower curtain instead of traditional fabric to help it withstand the elements.
4
Get creative with seating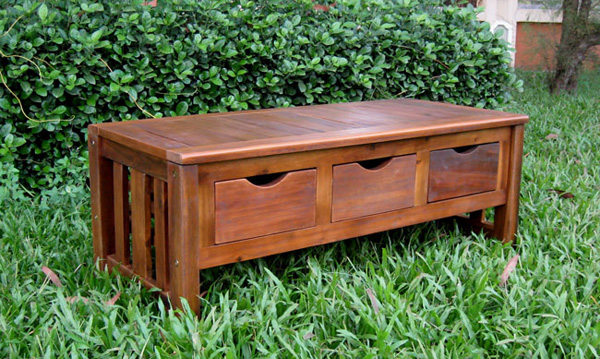 Make your storage do double duty by purchasing or building a storage bench. Perfect for poolside, storage benches keep cushions and other delicate items away from the elements. If your family tends to be messy, a storage bench can be a great way to conceal yard toys or pet items. Modify a storage bench by using interior baskets to separate and organize smaller items, or find a bench with useful drawers. (Overstock, $150)
5
Organize your gardening shed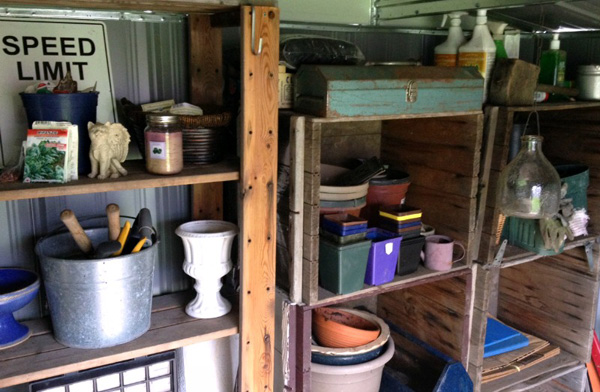 A great shed isn't an excuse to let clutter take over. Make your shed or gardening area an inspiring place to get creative. Amy from Hearts into Home upgraded to his-and-hers sheds to create more space for her gardening tools. She uses shelving and hooks to keep her collection under control.
Top storage and organization picks
Need to give your outdoor organization a boost? We've collected six storage and organization tools to guide you on your quest for cleaner outdoor spaces.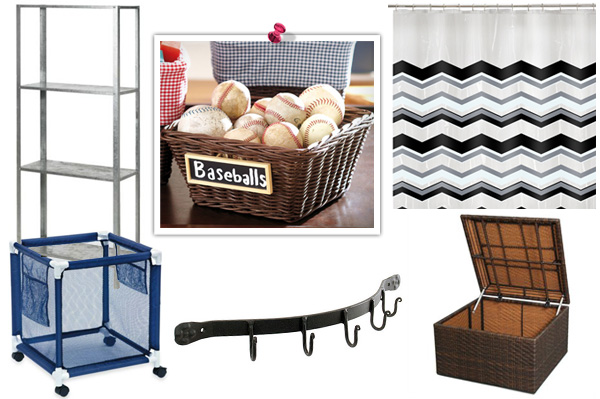 More storage solutions
10 Must-have products to organize your kitchen
Organize your closet in 15 minutes
5 Tips to organize your craft supplies