Gift and grow
Want to give a great gift that is inexpensive, lasts for years to come and keeps on giving? Here are great ideas for gifts that not only last, but grow.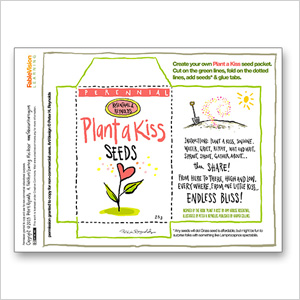 Plant a kiss on your gift recipient with this Peter H. Reynolds' Gift to You: Create Your Own Plant a Kiss Seed Packet. Print out your own free template and find a seed that your recipient would enjoy. Combine with a cute DIY terra-cotta pot like this aged beauty from Simplicity in the South, add directions for care, and you've got the perfect gift.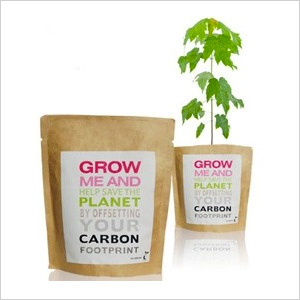 Have an eco-conscious girlfriend in your life? Give her the perfect gift to help planet Earth and plant a seed in her heart. This plant-a-tree gift from the ECOutlet is easy to grow, starting on a sunny windowsill and moving to the backyard. With simple watering and planting in the yard, this plant is a low-maintenance and simple gift. Just ensure that your friend's got the room to grow her tree before you gift.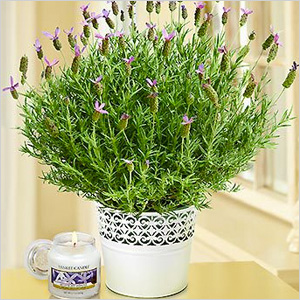 Not all plant gifts are permanent. If you have a frequent mover or renter in your life, give her the gift of lavender. Purchase your pot and flowers at 1-800-flowers for $40 plus shipping and handling to grow year round, or plant your own for $10 from Burpee. Put it in a unique pot, and include instructions and the many uses of lavender in the home.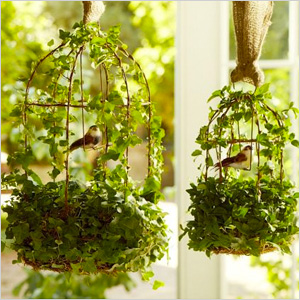 Not all birdcages are created equal, especially this live ivy birdcage from Pottery Barn. Ranging from $49 to $79, you can purchase the ivy birdcage in small or large for an exceptional person in your life. Made with a vintage wire frame, this ivy is made to grow lush and green in the home's natural light. As with all of the other live plants listed, give care directions to ensure that your gift lasts for years to come.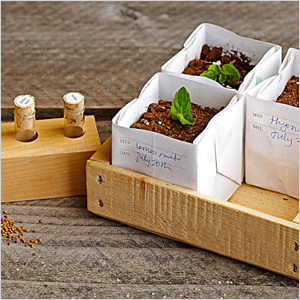 An herb garden is an awesome live gift for your favorite cook. With various kits, you can pick and choose your own herbs, or buy a prepackaged garden like this Williams-Sonoma herb seed kit. Priced at $50, the Williams-Sonoma herb garden includes arugula, purple basil, thyme and lemon mint seeds. Equipped with instructions, soil, biodegradable pots and a wooden crate, this is ready to be gifted.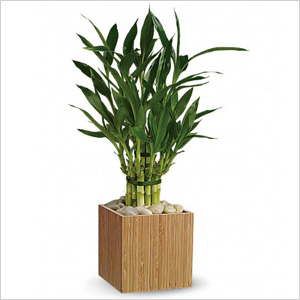 Bamboo is said to bring luck, wisdom and a peaceful energy to the home. Caring for the plant is to also said to heal the soul by providing an easy flow of energy and a healing spirit. Give this live gift, available from Teleflora for $43, and directions to care for it to someone you know who needs a bit of positive feng shui sent her way.
More on plants
Beyond just flowers: Precious plants for Mom
5 Best flowers to grow for home bouquets
How houseplants contribute to health and happiness