We asked Brenda Haas, gardening blogger at BGgarden.com, for her insight into what's hot in gardening for spring and summer.
Having your own rose garden just got easier. The formerly finicky blooms are not only on trend for summer, they're also much less trouble to work with. "The new affordable varieties on the market are no-fail for any home and garden," says Haas. "Most roses you buy locally can live in a three-gallon container for up to a year. This means you can enjoy the beautiful color and fragrance of roses on your balcony or home patio," she adds. "Landscape rose varieties allow anyone to have the beauty of roses without the fuss. Today's roses are totally not your Grandma's roses but will create the same memories." Just ask at your local greenhouse or nursery for the best easy-grow options.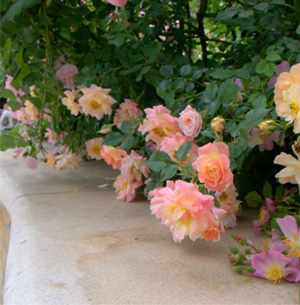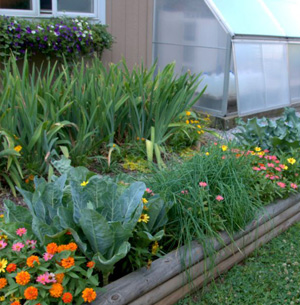 What's more fun and fulfilling than growing your own food? Not much, we say, so get growing this summer as a way to embrace a tasty garden trend. "Today, homesteading practices can be found in rural communities as well as the big cities," says Haas. "It's now super trendy to raise chickens on your city balcony and to grow more fruits and vegetables for canning in small-space raised beds." Carve out a section of garden for vegetables, herbs and greens, or use containers if you're short on space.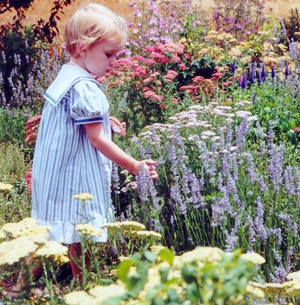 Gardening isn't just for grown-ups. Getting kids digging in the dirt is becoming more and more popular. "Teaching the next generation how to grow just got a whole lot easier with the many different kid-friendly gardening products on the market," says Haas. From mini wheelbarrows and rakes to window garden kits, there are ample opportunities to get kids in the garden. "Start your own 'farm' in containers or wildlife garden in your backyard with your toddlers as a way to start them off early connecting with nature."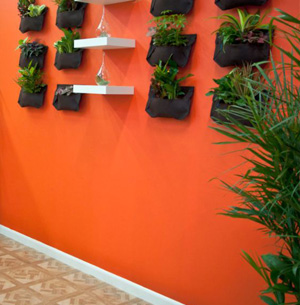 Going green (plant-wise, that is) everywhere isn't just the trend for outdoors. This summer, bring some plant life inside if your space is short on greenery. "Houseplants make it possible to create a healthy environment in any room indoors," Haas explains. She stresses that there is a houseplant for those of us with a brown thumb as well as the experienced grower. "Houseplants not only make indoor spaces more attractive, they also help to purify the air." Some easy-care houseplant options include Norfolk Island pine, Chinese evergreen (even in low-light spots), English ivy and spider plant.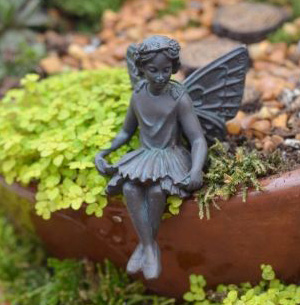 Gardening has gone mini this year. "Miniature gardening is a hot new trend that everyone seems to be enjoying this season," Haas tells us. Create the garden of your dreams in a mini version as a way to get creative — even when you're ultra-short on space, she explains. "Shrubs, veggies and blooms are just a few of the greens you can find in miniature varieties, allowing you to grow miniature gardens just about anywhere." Create two or three varying designs to brighten up your balcony or porch, or if you get enough light inside, add a mini arrangement to a mantel or countertop.
More from Decorating Diva
Top tips for easy spring cleaning
Sunny, spring-inspired finds for your home
6 Hot colors to add to your home this spring
Photo credits: Brenda Haas