Jute is a natural material made from vegetable fiber that is spun into long, thread-like strands. It is thicker than its more familiar counterpart, burlap, which is also made from the same fiber. It has become trendy as of late, and you can find everything from rugs to chairs to lamp shades made out of the natural fabric. While most jute or burlap is a creamy brown color, you can find it in various shades and patterns. Jute adds a rich texture to a room in a subtle way. We've rounded up three completely different looks using natural elements.
Cool and shiny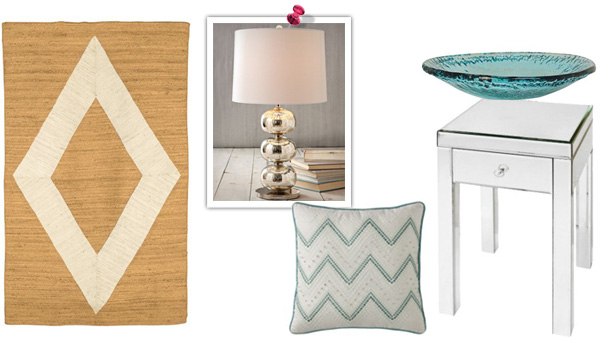 The best way to dress up natural and slightly rugged elements is to add in a little shine. This look combines shiny metallic accessories, cool aqua touches and some geographic patterns to give it a modern feel. This room would be filled with clean lines and other neutral elements like a creamy, beige sofa or bedspread. Add in black or off-white furniture in a shiny finish to complete the chic look. Keep accessories to a minimum and instead accentuate with functional items, like books or glass bowls.
Warm and golden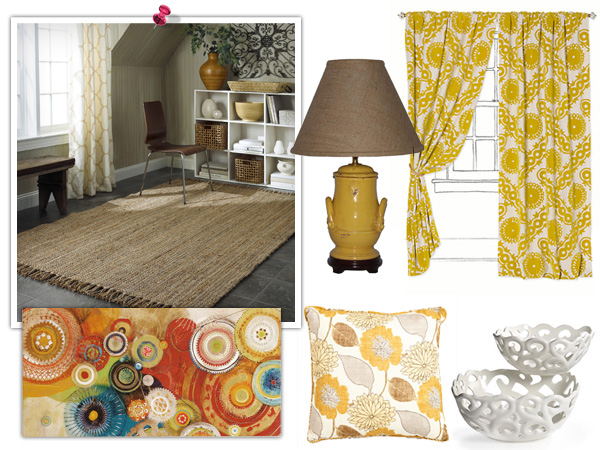 This look combines classic charm with a slight modern edge. Rich, golden tones work well with the natural tones in jute or burlap accessories. Place a large jute rug under a solid sofa and add in patterns and textures through textiles like throw pillows and curtains. Repeat patterns and colors throughout the room to create a cohesive look. White furniture pieces will help offset the warm golden tones in the space.
Colorful and whimsical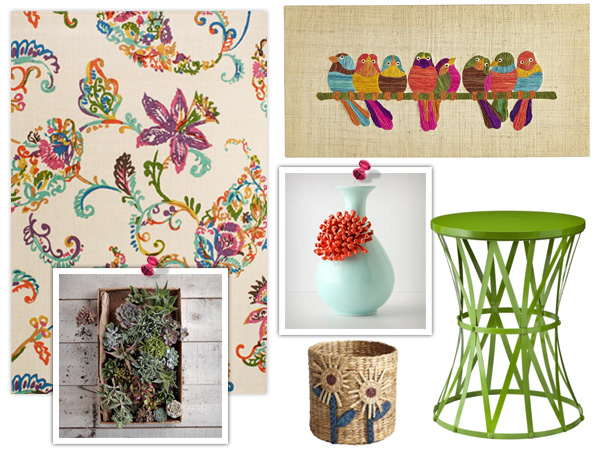 If you aren't afraid of color and you want something a little more fun, go for bold accessories and bright prints. Because there are so many bright colors, mix in other natural and textural elements like baskets, neutral and simple greenery like succulents, and rich woods. A colorful rug sets the tone for the room, and the accessories tie it all together. Avoid patterned fabrics for curtains or throw pillows; solid tones will help tie colors together without becoming too busy.
More decorating ideas
Bold prints for your spring decor
Best spring colors of 2013
How to brighten up your home for spring