Show and tell
Need inspiration to spruce up your kitchen? Three bloggers give us a sneak peek into their revved up kitchen spaces. Get ready to drool with hunger for a new kitchen style of your own.
Nest decorating and designs by Tamar
Tamar Schecner from Nest Pretty Things relocated to Vermont with her husband and three sons from Tel Aviv, Israel. Her blog, which was started as a means to both showcase and sell her jewelry, also became a way to chronicle her home designs and other projects. Tamar now has three successful jewelry shops and businesses and one beautiful home. We especially love Tamar's kitchen, with her unique plate designs, beautiful rug and incredible open shelves. Truly showing the beauty of her dishes, Tamar has created a wonderful, homey kitchen.
The Handmade Home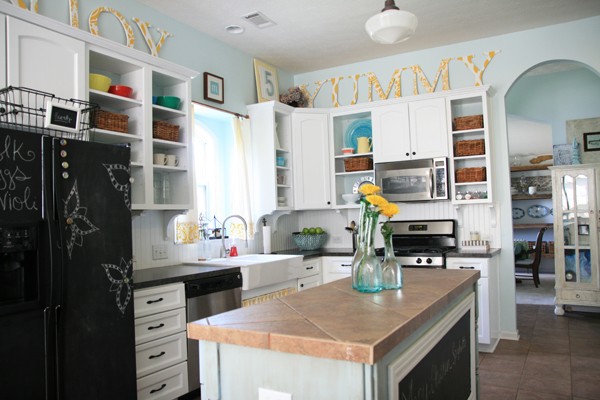 Jamin and Ashley Mills began their adventure together as college sweethearts. After a decade of marriage and three offspring later, they currently reside with their family in Montgomery, Alabama. They are the voices behind their website, thehandmadehome.net, and their book, Handmade Walls. At The Handmade Home, they share their daily journey and down-to-earth passion as the parents to three incredible children and one crazy dog. In between the mountainous piles of dirty laundry and musical-bed fiascos with their glorious little troublemakers, they're also known for their handmade revamps and one-of-a-kind projects as they create a haven for the everyday, such as their adorable kitchen. With exposed cabinets, hints of yellow and wicker baskets for organization, the Mills' kitchen is one to be inspired by.
DIY by Design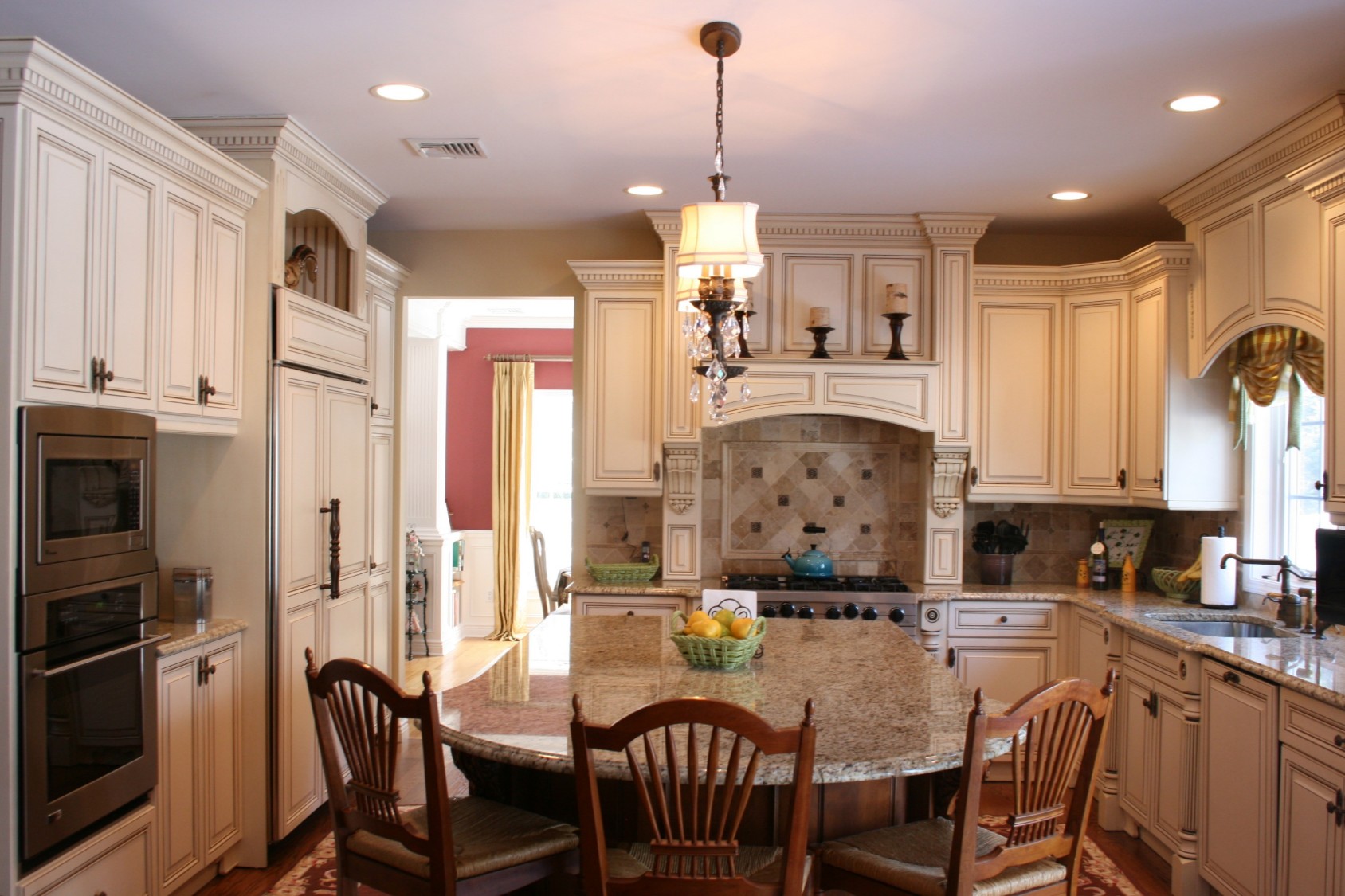 Judy started her blog DIY by Design as a means to share how her thoughts on design and interior decorating can become a reality and not cost a fortune in the process. Her blog is meant to inspire others, and she has done just that with her beautifully lit and decorated kitchen. We are loving the whitewashed cabinets with granite countertops and candle sconces above the stove. Judy refers to her kitchen as the heart of her home, and we can certainly see why.
More about kitchen design
5 Ideas for a blue kitchen
Functional and stylish kitchens we love
Kitchen tech we love in 2013