There are so many ways to display televisions, the options are truly endless. And while I am a big fan of finding a fabulous store-bought solution, sometimes a little creativity can go a long way to creating a custom TV stand that is both unique and stunning.
Here are a few amazing TV display options from some very creative bloggers.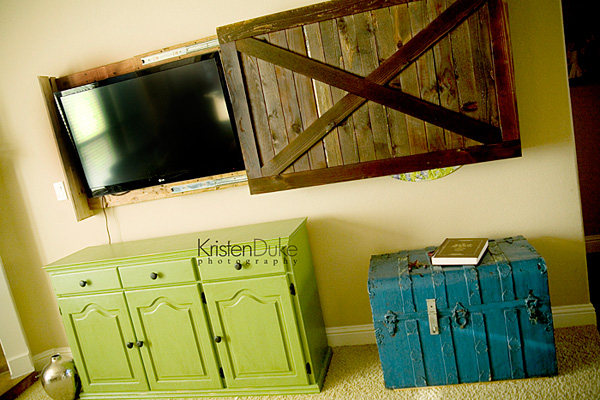 This sliding barn door TV stand and cover is the perfect way to display (and hide) your flat screen TV! Kristen Duke Photography has not only created a unique look but also found a way to accommodate a modern TV in an unconventional and stylish way.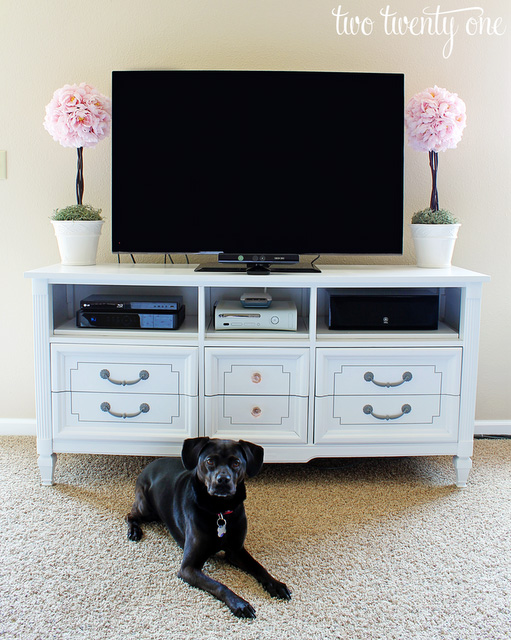 Two twenty one chose to make-over a dresser to house her TV and entertainment equipment. This dresser received a fresh coat of white paint with gray accents, new hardware and several other updates to turn this dresser into a stylish and upscale TV stand.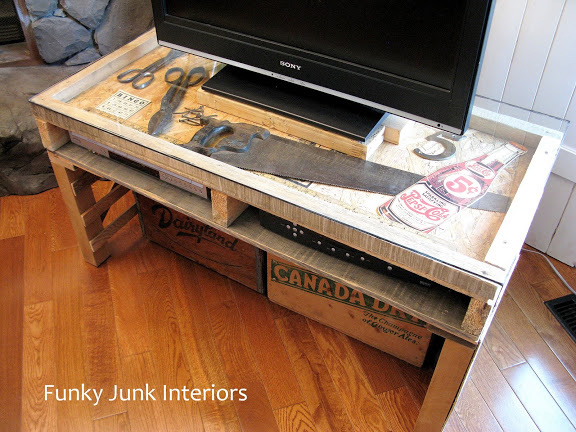 This fun TV stand built by Funky Junk Interiors is a great way to reuse inexpensive materials to create a rustic, shabby and fabulous look. This stand is made from wood from a disassembled pallet, but the coolest part is the recessed top which provides a perfect sunken shadowbox for showing off unique and personal items.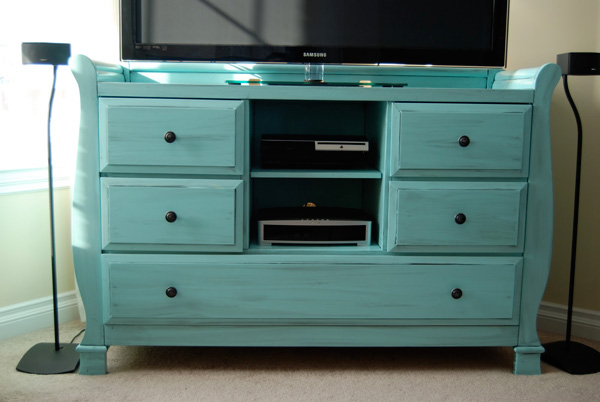 You would never guess that this turquoise TV stand is actually a changing table in disguise! Sparkle by Hope transformed her unused changing table into a pretty TV stand which is a perfect way to reuse an unneeded piece of furniture while retaining its original beautiful lines.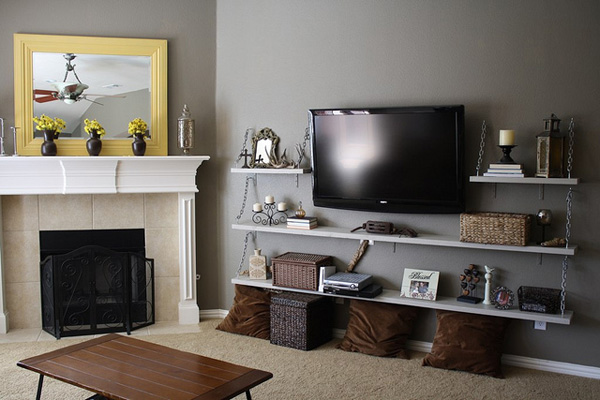 Life thru a linds ditched the traditional TV stand, mounted her TV directly on her wall and added an amazing set of custom shelves around the TV. This gives the whole space a modern, custom and fabulous look that is truly an amazing alternative to a traditional TV stand.
Bonus
And because I could not stop at five, I had to show off a couple other amazing options just in case you need a little more inspiration!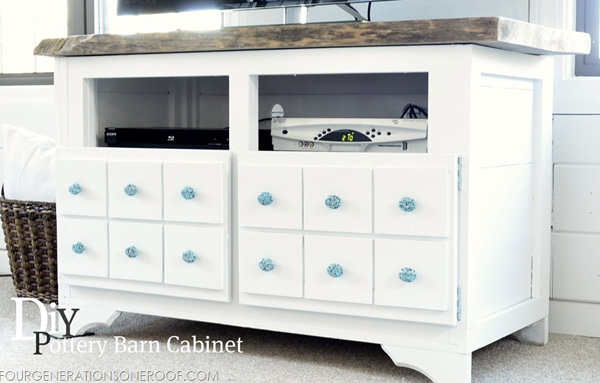 Four Generations One Roof build a knock-off apothecary dresser that is a stunning option for displaying a TV. If you love to build, this would be a fabulous project for you. But if you do not, look for an old apothecary dresser at a local flea market to create the same look.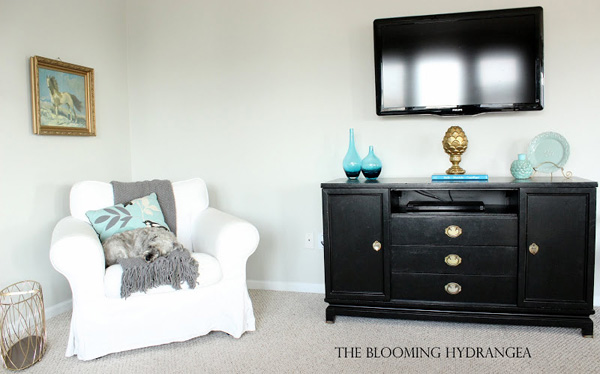 The Blooming Hydrangea took a different and beautiful approach to using a dresser for her TV stand by mounting the TV on the wall and using the dresser for equipment storage and a pretty display area. This keeps the lines simple and clean and creates a wonderfully modern look.
More home decor
Accent your home with handmade art
3 Easy ways to make over a mirror
Home makeover tips that reflect your personality
More From SheKnows Explorer