Make a statement with fun color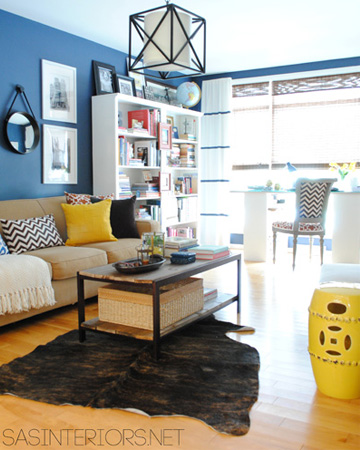 Go bold!
Choosing a bold paint color for your home can be scary. But if done well, you can create a unique statement that is completely yours simply by adding some fun paint to your living room! Check out these beautiful living rooms that have unexpected colored walls.
Paint is an inexpensive, non-permanent way to completely change the look of a room in an afternoon! Experimenting with paint colors can be fun and exciting, but it can also be a bit scary.
Here are a few examples of living rooms whose colors are bold, daring and dramatic yet beautiful! These beautiful, colored walls provide an incredible impact that could not be accomplished any other way.
Be daring with dark blue! Blue is ever increasing in popularity, and this deep color of blue as seen in SASInteriors' living room provides a dramatic backdrop to the light-colored furniture. While painting walls dark blue is a bold choice, this particular application proves to be rich, luxurious and downright beautiful!
If you want to paint your walls dark, be sure your room receives a lot of natural daylight and that you have many light-colored items in the room to help offset the dark walls.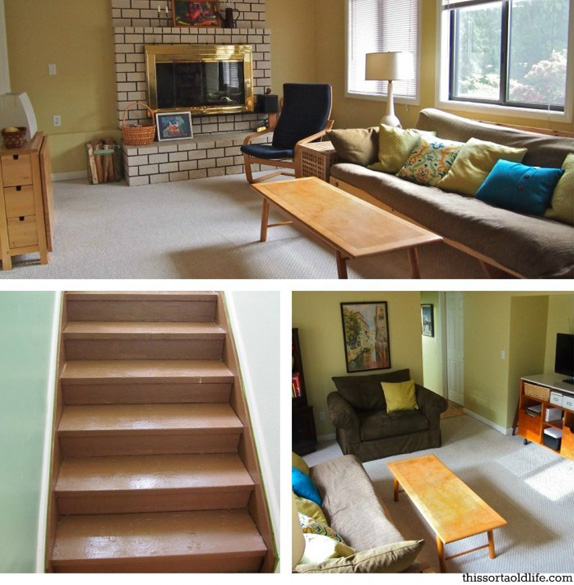 Chartreuse is a color that can be difficult to choose, but This Sorta Old Life gets it right with a slightly-muted chartreuse for her living room walls. Because the majority of other colors in the space are neutral and darker in tone, it allows the green walls to stand on their own and not be in competition with the rest of the room.
If you want to go bold, be sure to pick a color that is slightly muted and ground your space with lots of neutrals.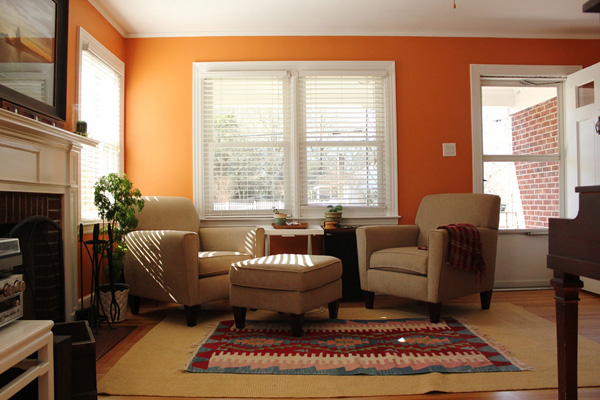 This orange living room from Ilke's Kitchen creates a fun, warm and inviting atmosphere! Again, because of the brightness of this color, it is important to ground the space with many neutrals. And brightly-colored walls can often be more successful when painted in smaller rooms rather than large spaces.
If you want to go bright, remember that bright bold colors are often more successful in smaller dosages, so these colors can be perfect for small cozy rooms such as this one.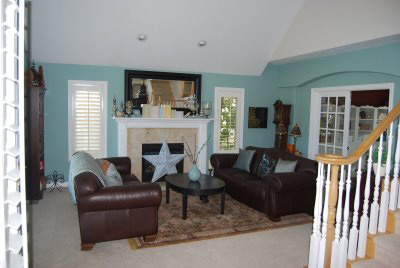 This trendy turquoise living room from tatertots & jello is the perfect combination of stylish and sophistication. It is bright enough to keep the room feeling light but has enough saturation to create a bold statement in the room. And even though turquoise is more of a trendy color, there are enough "timeless" elements incorporated into the room that this living room will feel stylish for years to come.
If you want to go trendy, be sure to include a few "timeless" pieces in your room to avoid feeling too dated too quickly.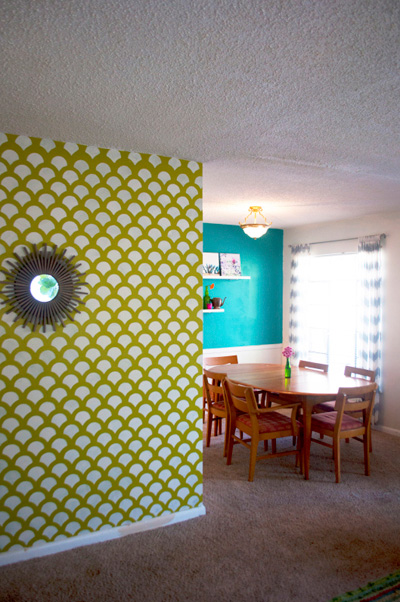 Sometimes a highly-saturated solid color can be overwhelming. But by stenciling a fun and modern green and white pattern on her wall, the doodle house created a lively, fresh and fun wall that quickly becomes the main focal point in the room without being too overwhelming. It is the perfect combination of bold, bright and beautiful!
If you want to go with a pattern, chose to stencil only one wall to avoid creating an overwhelming space.
More home decor
Accent your home with handmade art
3 Easy ways to make over a mirror
Home makeover tips that reflect your personality
More From SheKnows Explorer