Spring trend report
Welcome to Decorating Diva, where every week we share fresh, fun ways to update your home and spice up your living space! It might still be cold and snowy out there, but we've already got the scoop on spring's best and brightest home decor trends.
True blue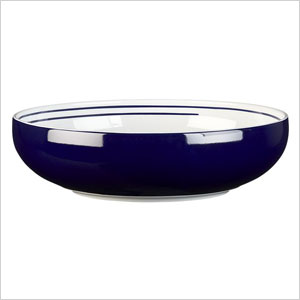 Emerald green might be the talk of the town when it comes to colors, but it's not the only hot hue worth adding to your home. Monaco blue has been blessed by Pantone as the official color for spring, and we're not surprised. It's just deep enough to be able to anchor a room, but it's also a shade that plays well with bold, graphic patterns. We suggest adding a Monaco blue accent wall or, if paint sounds a bit too daunting, adding some accents in this regal shade to any room. Our pick: Leave this bold blue serving bowl on your counter filled with apples or citrus fruits (Crate & Barrel, $45).
Embellished walls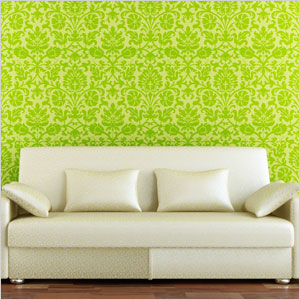 Plain walls can get boring. This spring, why not think about adding something a little extra to give any room a decorative boost? Outfitting one room (or even one wall) in textured wallpaper is a great way to add interest to your space. Wallpaper today is a lot more stylish and easy to work with than it has been in decades past, so don't be afraid to experiment. You can also embellish your walls with oversize decals and even chalkboard paint (which is great if you have kids or just want to get creative while figuring out what to make for dinner).
Lots of lace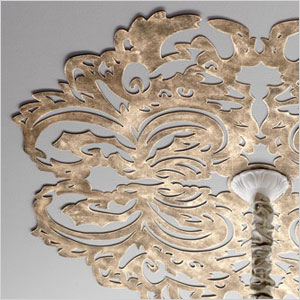 Lace has already taken the fashion world by storm, but it's also making its way into the world of decor, and why not? Spring is the perfect time to lighten up your space with something delicate, and lace fits the bill. We've seen it as a print on everything from serving bowls to saucers, but you can also find it on bedspreads, pillow covers, pretty hand-knit throws and tablecloths. For something a little different when it comes to lace, we love this lace pattern ceiling medallion as a way to add some character to a neutral room (Horchow, $265).
A bit of beige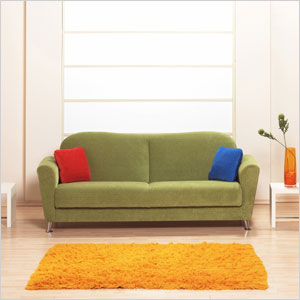 If your first though about beige is that it's boring or hardly worthy of a trend, you might want to think again. Beige is back for spring, and it's far from bland, especially when it's used to up the ante of bolder hues or take on a totally new look when paired with cream, metallics or ivory. Skip over beige accessories like pillows or rugs and instead use beige to make an emerald accent wall really pop or make cream or similarly lighter-hued furniture really stand out.
Focus on floral
What better time to play with florals than just as the weather starts to (finally) warm up? This spring, give your space some color for a new season with the help of bold yet sophisticated floral patterns. Choose from either graphic florals, which stray from the often-feminine nature of the print (check out these curtains from Anthropologie, $108 to $168), or go for something more wispy and abstract (we love this floral hook rack, also from Anthropologie, $24).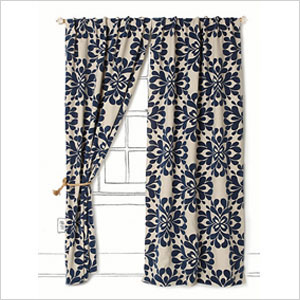 Tell us
What spring trends are you most looking forward to trying?
More from Decorating Diva
Brighten up your winter with bold home accents
Give your home an instant upgrade for the New Year
Decorating Diva: Emerald home accents we love