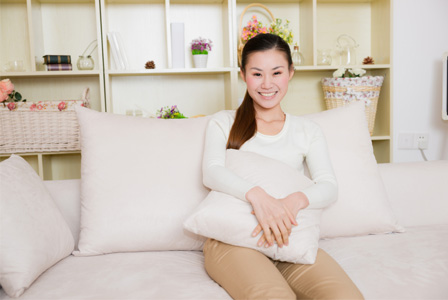 Welcome to Decorating Diva, where every week we share fresh, fun ways to update your home and spice up your living space!
Easy ways to
get organized
One of the easiest ways to enhance your home is by getting — and keeping — it organized. So we're showing you how to declutter and tidy every room in six easy steps.
1
Make cleaning more fun!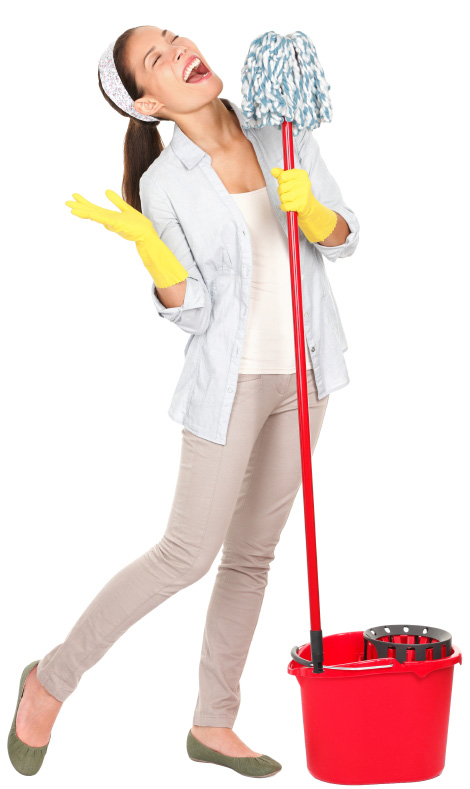 We get it, cleaning isn't fun. But you can inject a bit more playfulness into the process to help keep boredom at bay. For starters, put on your favorite tunes to get you motivated to move. There's no rule that says you can't dance around the house while you clean it! You can also put on a cheesy movie while you work to help pass the time, or involve your kids and make cleaning a game — whoever completes their task first gets a prize. The point is to take some of the snooze factor out of cleaning and organizing.
Trying to tackle the entire home from top to bottom in one day is daunting. Who wants to spend the entire day with a mop in hand? Not us, which is why we're big advocates of doing a little bit of cleaning every day so you don't ever have to feel compelled to spend the day inside scrubbing and polishing, when you'd rather be doing anything but. Decide on an amount of time you'll spend each day (whether it's 10 minutes or 30) and use that time to keep on top of the cleaning. Put things away, wipe down counters and sinks, spot clean any sticky spots on the floor — do whatever you can fit into that time. Set a timer if it helps keep you motivated.
3
Create a cleaning schedule — and stick to it
One of the biggest challenges many people have (including us) when it comes to cleaning and organizing is doing it at random times, rather than on a schedule. If you really want to keep your home in order, the easiest way to ensure it happens is to create a checklist of whatever needs to be done each week and allot a specific day to each item. Post the list on the fridge or the home message board and consult it through the week so you know what needs to be done, whether it's mopping the floors, changing the sheets, doing laundry or dusting. The more you can keep chores on a schedule, the more consistently they'll get done.
4
Donate or have
a garage sale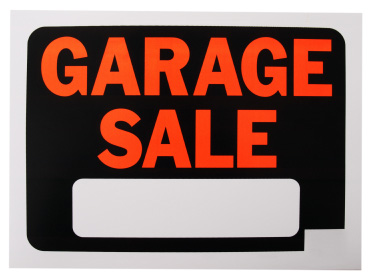 Want to spend less time lamenting how cluttered and disorganized your home is? Do a purge and get rid of as much as you can. The less you own, the easier it is to keep your space looking great. We suggest going through each room and pulling out anything you no longer use or like. From there, decide whether you want to sell some of it at a garage sale or whether you'd rather donate it. Once you've committed to getting rid of something, it goes. If you haven't looked at or used an item in at least a year (or forgot you even owned it), there's no need for you to hang onto it.
5
Store what
you don't use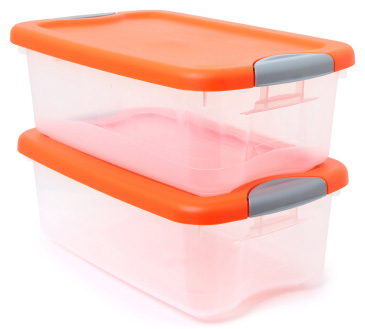 Books to remote controls to toys can easily end up throughout the house long after they were in use, but the more you let things like that pile up, the messier your house is going to look. Solve that problem by implementing a rule for everyone in the family that says anything you take out needs to be put back. This also means stocking up on more storage if you don't currently have enough bins, baskets or boxes to hold the items in question. There are lots of stylish storage solutions to choose from to make that process easier.
6
Add hooks and shelves
if you need to
Like the aforementioned baskets and bins, it's also important to have enough hooks and shelf space so nothing needs to be left on the floor. Go through your home and see where hooks are lacking, and then add some to the backs of bedroom doors, in the bathroom, and in the entryway, so things like coats, towels or bathrobes can be neatly hung versus tossed on the floor or shoved into a closet. The same goes for shelves. If you have more books than shelf space, it's time to add more storage space. Floating shelves make for an easy way to increase space for things like books and home accents you want to display.
More from Decorating Diva
6 Home decor trends to try this winter
Prettiest patterns to add to your home
Create a cozy cooler weather oasis