Winter trend alert
Welcome to Decorating Diva, where every week we share fresh, fun ways to update your home and spice up your living space! With every season comes new trends to try, so we're sourcing what's hot for winter when it comes to home decor.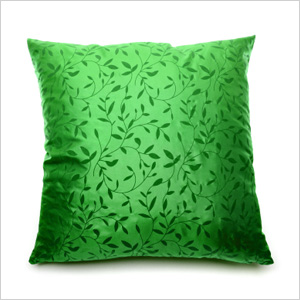 Emerald
Introduced as Pantone's Color of the Year for 2013, this elegant jewel tone is a must-try trend this winter. Not only does it offer an easy way to add a splash of eye-catching color to your home, emerald is a shade that fits well with many other colors, from neutrals to metallics to other bold hues. We suggest picking up some emerald green pillows or a throw to toss on the couch, adding an emerald accent rug to the hallway or entryway or, if you're feeling particularly bold, creating an emerald green accent wall in the bedroom or dining room.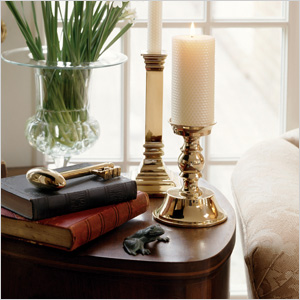 Brass
Metallics are another decor trend making waves this year, but brass, in particular, is what people are coveting. The timeless sheen mixes well with other metals and never really goes out of style (which we love). Try adding a grouping of brass candlesticks to your mantel for a simple but chic way to embrace the trend, incorporating a brass lamp into your office or living room decor or even adding ornate brass pulls to drawers, cupboards or closets.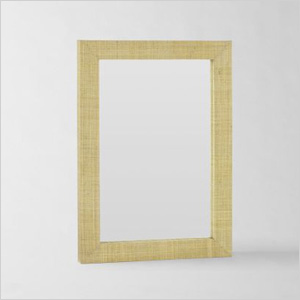 Grass cloth
No, it's not something you clean your counters with though it might sound more like a kitchen tool than something you decorate your house with. Gaining popularity for a few seasons now, grass cloth is ready to come into its own this winter. So what is it? Grass cloth is a textured wall covering made from woven plant fibers that gives any space a rustic yet warm appeal perfect for winter (or any season for that matter). Use it like you would wallpaper in any room, or find an accessory that uses grass cloth for a simpler way to try the trend. We like this wall mirror framed in natural grass cloth (westelm.com, $249).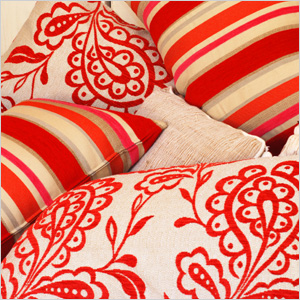 Graphic patterns
One of the trends we're most excited about adding to our home this winter is graphic patterns. Like bold colors, they have a way of instantly perking up a room and refreshing a space without having to do too much work or spend too much money. We're partial to bold stripes, art deco and geometric patterns for winter, but choose whatever catches your eye and integrates well into your current decor. The easiest way to add graphic patterns to your home is with accessories like pillows, vases, trays and area rugs.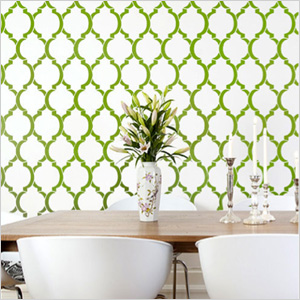 Printed accent walls
You've likely seen accents walls that add a pop of color to an existing space (an all gray room with one purple wall for instance), but this winter, we suggest trading solid accent walls for something printed, which adds instant depth and interest to any room. If you're comfortable with wallpaper then you can choose your print (something graphic as mentioned above or other print you love) to make one wall stand out. If you don't like the thought of wallpaper, think about creating a printed accent wall using wall decals or stencils. We love this Moroccan wall stencil found on Etsy ($40).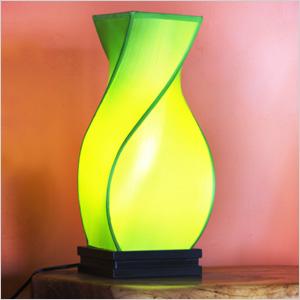 Pops of neon
Bold colors don't really go out of style, but this year bright is back in a big way and why not go ultra-bold at home with some small but get-noticed splashes of neon? We've found everything from coffee pots and mugs to lampshades and pillow shams in shades designed to draw attention. Warm up any room (or several rooms) by adding strategically placed pops of neon. We think this decor trend works particulary well in the kitchen so think about small appliances, vases and decorative bowls that err on the brighter side.
More from Decorating Diva
Brighten up your home with bold home accents
Emerald home accents we love
Prettiest patterns to add to your home