Sweet treats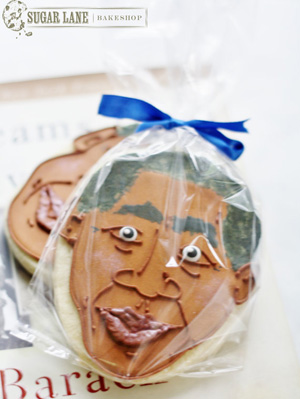 We could hardly resist these Obama cookies, which are more like little pieces of art, from Etsy shop Sugar Lane Bake Shop. If you are an Obama fan, you'll love these. If you aren't, relish in the opportunity to take a bite of his head. She also makes White House cookies and democratic donkey cookies to round out your event. These are the perfect treats to snack on while we welcome the president for a second term.
Presidential art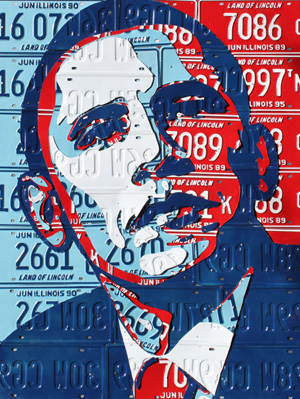 Need a backdrop for your dessert table or just some patriotic art to adorn your walls? This Obama print from Etsy shop Drew Shade Art is perfect. The original was made of Illinois license plates and painted to look like Shepard Fairey's iconic "Hope" poster. It comes it various sizes to fit your needs or preference. This little piece of pop art history will make a fun addition to your inauguration party.
Serve it up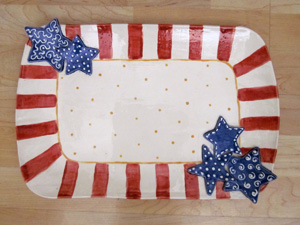 Arrange your Obama face cookies or your mini-corn dogs and burgers on a patriotic platter. This large dish from Etsy shop owner Diane Ziegler will be the perfect piece to have throughout the year for other patriotic holidays. Plus, the proceeds from this platter are going to help the victims of Hurricane Sandy, making this purchase a win-win for all!
Raise the flag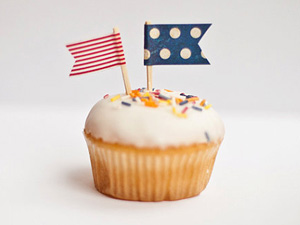 Cupcake flags are the perfect way to add a subtle touch of patriotic flair to your inauguration party. These simple little flags have almost a vintage look to them, making it perfect for anyone who wants to celebrate the tradition of inaugurating presidents into office. Etsy shop Chicken and Custard makes a variety of flags so you can pick the style that works for your festivities.
More Etsy goodness
Etsy roundup: Royal-inspired nursery decor
Etsy roundup: Aprons
Etsy roundup: Vintage home decor