Your pregnancy may not cause an international frenzy, but you can still treat your little prince or princess like royalty. We've gathered our favorite royal-inspired nursery decor.
A coronation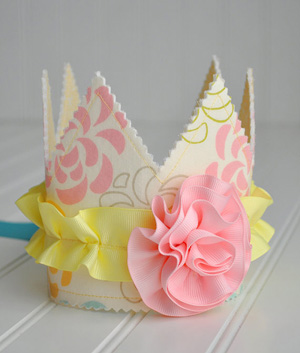 Every little princess needs a crown. Your little lady can wear this in her newborn photos and then play with it when she is old enough. Etsy shop Prop Shop Boutique has a huge variety of crowns to match your nursery or even your child's first birthday party colors. This little fabric crown will be adorable sitting on a bookshelf or even hanging over your baby's crib until she is old enough for dress up.
Hooked up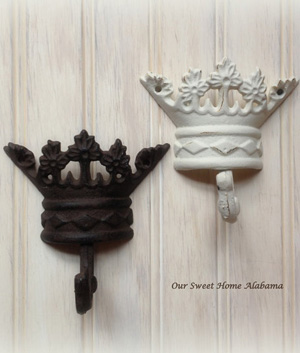 Add a subtle touch of royalty to your nursery that is functional too. These crown hooks from Etsy shop Our Sweet Home Alabama are perfect for hanging towels, little coats or even picture frames suspended from ribbons. Hang them directly on the wall or attach them to a shelf made with crown molding to display photos as your little one grows.
All in a name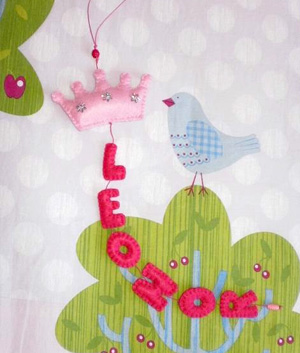 Etsy shop Twins and Crafts makes an adorable line of felt decor, and we couldn't help but love this name banner topped with a crown. She makes them in pink for little princesses and blue for little princes, but you can also customize them in any color to fit your nursery. Create a mobile out of it or simply hang it on the crib or on the wall for a whimsical piece of decor.
Keep calm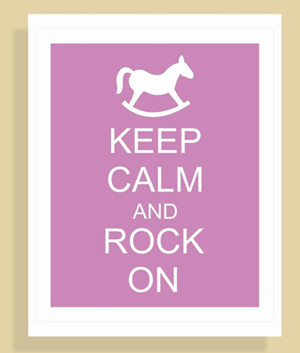 The quintessential "Keep calm and carry on" sign is a must in any royally-themed nursery as the original saying was from a British propaganda poster. This version from Etsy shop Urban Style Designs is perfect for your baby's nursery for a little bit of charm. You can customize it in any color to fit the look of your space. Plus, when you are up for the third time in the middle of the night you'll appreciate the reminder to stay calm. Who knows, maybe it will even remind your screaming baby to stay calm, too.
More Etsy goodness
Etsy roundup: Cookie plates for Santa
Etsy roundup: Holiday clutches
Etsy roundup: Holiday wreaths