We asked leading interior designer Jillian Harris, who recently teamed up with Kraft's Real Women of Philadelphia to share her design tips and recipes, for her thoughts on what's going to be hot this holiday. Ultimately though, she just wants people to have fun. "People get so stressed when it comes to the holidays. The decorating should be the fun part!" We plan to heed her advice and dive into some serious decorating.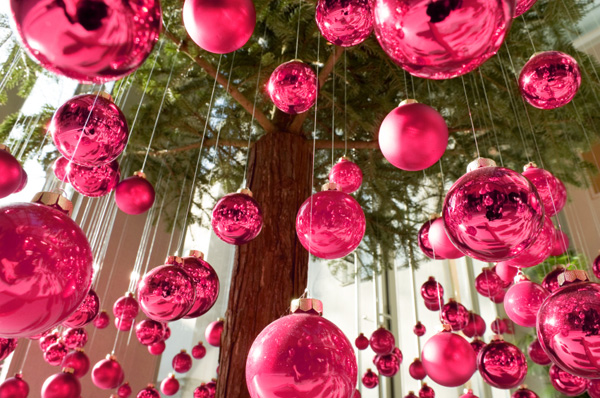 Top trends to consider
Bored with last year's box of holiday decor? Maybe this is the year to spice things up! Harris helps out with four of the trends she's picking up on. There's no need to change things completely, but choosing just one new trend can really boost the festive flavor in your home.
Add some color
This year Harris is all about color. In fact; she's planning an all-pink Christmas tree! "It seems like people are straying away from the traditional green and red hues and going with one color that's trending," she notes. "I'm definitely seeing all color schemes, including pinks, purples, silver and whites."
Go back in time
Reclaimed rustic themes are making a comeback, says Harris. She suggests adding raffia or old vintage bulbs to your decor for a weathered, yet timeless and vintage look. "You also can't go wrong with a neutrals and rustic colors paired with silver and gold," she suggests.
Make it monochromatic
This season, keep things elegant by focusing on one color you love and playing off of it, using the same color in different shades. For instance, since Harris is going with pink, she'll be making sure to mix and contrast different tones of pink, from hot pink to baby pink.
Create an overall holiday theme
Don't just stop at your Christmas tree. An easy way to incorporate a holiday theme throughout your home is by accenting different areas. Harris suggests creating a trendy tablescape for the holidays by filling large bowls or vases with past ornaments in the same shade as your tree. "Or, grab garlands and use throughout the home and staircase. Even invest in new hand towels — a simple and cheap way to add some holiday flair for your guests," she says.
Colors to crush on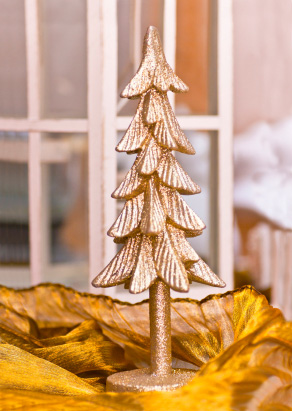 Red and green will always be Christmas classics, but there are other shades to embrace this year. "I was never a big fan of the traditional red and green colors, so I've always tried to incorporate other hues throughout my home," says Harris. Jewel tones (think plum, garnet and royal blue) are making an appearance and are a great way to elevate your decor. "A green tree embellished with other deep colors will be just a knockout," she notes.
If you love red and green, that's OK, but err on the side of subtle. "Stay away from vibrant red and green and make it a bit more subdued. Instead, pick an emerald green paired with a wine color," advises Harris. "If you really want a bright red, try to pair it with a deep green."
Another way to update your color palette is to throw in some metallic colors. "Bringing in pewter and silver will make the whole look more classy and polished. It also creates depth and avoids things looking cheesy," Harris says.
Light up you space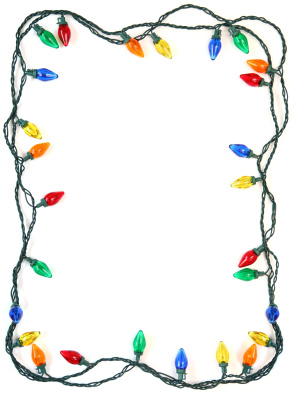 Aside from your tree, adding a festive touch is easily done with lights. "Light up a room, not just your tree," says Harris. She uses tiny strings of lights to warm up a room and add instant seasonal ambiance. For example, throw lights over a large mirror and have them drape down the mirror and pool at the bottom for a look that's dramatic yet elegant.
One of Harris' favorite holiday decorations is Mason jars and lights. "I place a long string of Christmas lights in the jars and line them up in my home — on the mantel or a window sill," she says. "It's just an easy way to light up a room and give your home some character."
More from Decorating Diva
Make your home pop with purple home accents
Create a cozy cooler weather oasis
Prettiest patterns to add to your home
Photo credit: Nikki Nelson/WENN.com