5 Fave gifts for home
My top gift picks this holiday season are all about comfort and convenience. I want to share my love for a warm, cozy abode where I can relax when I'm not on-the-clock while knowing that as soon as I'm up and at 'em, I have gadgets that will save me time. Here's what I'm putting on my holiday shopping list for my loved ones who need comfort and convenience in their home (and who doesn't, right?).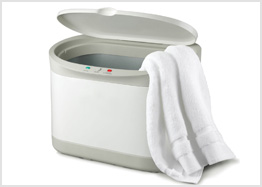 The Personal Towel Warmer
Ahhhh, wrapping up in a warm towel after a shower is worth the splurge on this home gift, especially in the winter. The Personal Towel Warmer is a compact warming bin that gently heats towels in eight minutes and maintains the temperature for up to 20 minutes. Don't stop at just towels, you can pamper yourself by using the towel warmer for socks, sweaters, robes and blankets.
(Hammacher.com, $80)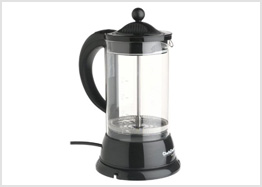 Chef's Choice Electric French Press
I love the Chef's Choice Electric French Press because it makes my morning coffee even more convenient. Instead of having to boil water and then pour it into a standard French Press, the Chef's Choice model actually boils water in the same carafe used to brew coffee (or tea). It's made with a solid state heating element that boils water even faster than my stovetop kettle and maintains the perfect temperature for making barista-caliber coffee in the comfort of your kitchen. As a bonus, the 8-cup carafe lifts from the heating element and can served cord-free at the table (or office desk).
(Amazon.com, $82)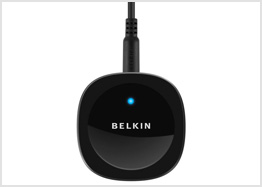 Belkin Bluetooth Music Receiver
Connect your iPod or iPhone playlists to your home stereo or stand-alone speakers with the Belkin Bluetooth Music Receiver with Bluetooth wireless convenience. I dig this high-tech home gift because it means freedom from docks and cables. I can exercise, work, cook or laze on the couch (up to 33 feet away) listening to my favorite tunes without having to constantly tend to the stereo. Best yet, the receiver will store information for up to six different devices, meaning the whole family can enjoy their tunes.
(Amazon.com, $25)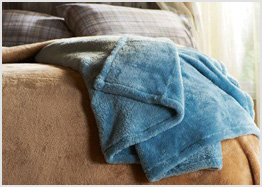 Berkshire Super Soft Oversized Plush Fluffie Blanket
The name of this blanket says it all. Wrapping up in this "supremely sized" blanket is one of the best stress-busters I know. Though it won't make your stressors go away, curling up in this blanket on the couch or in bed along with a cup of coffee and a good book can at least give you time to breathe deep and relax. As a bonus, this must-have home gift is machine-washable, adding to its ability to relieve stress.
(QVC.com, $35)
Nexxt Collection Cleo Mirror Collage
Instead of just being a full-length mirror, the Cleo Mirror Collage does double duty as a mirror and photo collage frame that holds 10 photos. What I love most about the mirror is that when you're ready for a decor change, you can hang the mirror horizontally and swap in new photos. Even if you don't really like mirrors, the photos of your family, friends, pets or favorite places will give you an extra incentive to check your makeup and hair before you head out the door. Being able to catch frequent glances of your favorite pictures throughout the day is sure to make you smile.
(ComfortHouse.com, $129)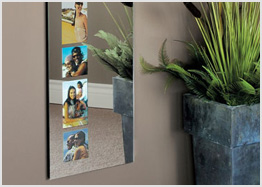 More Editor's Picks
More From SheKnows Explorer