We have Sabrina Soto, decor expert, HGTV host and author of Sabrina Soto Home Design here to share her top design tips with SheKnows. This week she's in holiday mode and helping us figure out how to get festive at home.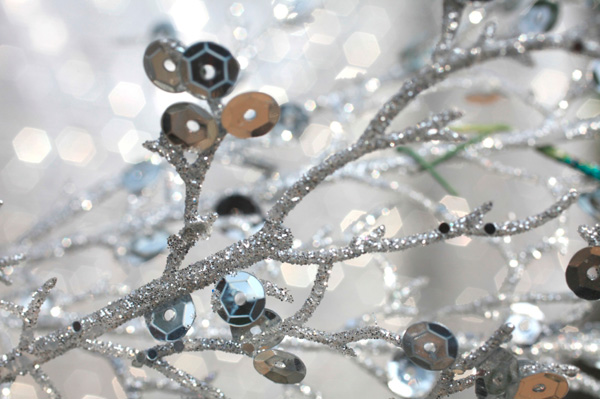 Color and texture
Traditional festive colors are cranberry reds and pine greens, but this year you might want to change up that classic color palette. "For a little holiday spice this season, add some wine purples and shiny metallic," suggests Soto. "Mix and match for a personal touch in your home."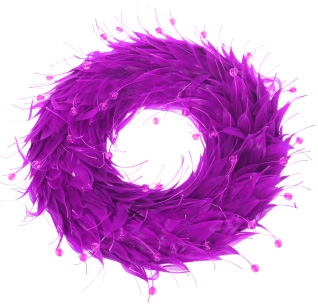 When it comes to texture, Soto's current go-to for adding a unique element for holiday decor is feathers. Add them to wreaths for a dramatic touch, group several larger feathers together, tie with metallic ribbon and pop into a vase, or place feathers into your tree to create some stylish texture. She also suggests adding paper wreathes to your decor this holiday for a chic yet textured touch. "I love the look of paper wreaths that are made of recycled giftwrapping paper."
Quick tip: If you want your tree to pop, mix and match your ornaments. "Choose one color for your glitter ornaments and another color for your solid ornaments," says Soto.
Go-to trends to try
Along with your traditional favorites, mix and match some new trends among your tried-and-true holiday decor. Soto tells us glam and sparkle trends are big this year so pick up some accents and ornaments that add some bling (think sequins, crystals and metallic studs). "Single color schemes are also glamorous for the upcoming holiday season," she says. "Winter whites and blues make for beautifully decorated interiors."
When it comes to what to add to your holiday decor collection, Soto says to think eco-chic. "Recycled holiday decor is also in this season," she notes. "Handmade and natural is always unique and creative."
On-trend tree trimming
Your tree is one of the most prominent pieces of holiday decor so you want it to stand out. This year, that will be easier than ever since vibrant is in when it comes to your tree. "Bright hues are on-trend not only in fashion, but in home decor as well," says Soto. "Bright magentas and lime greens are popular holiday colors this year." If that's not your style, go the opposite direction. "For a more neutral scheme, use natural and clean materials. Wood and glass-textured ornaments are both simple and elegant," she adds.
Add eye-catching accents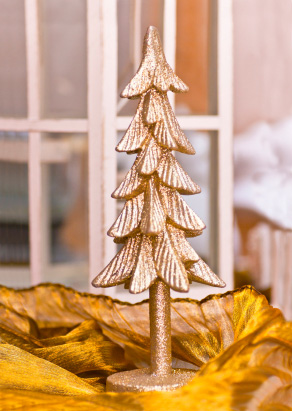 Creating a festive atmosphere at home comes down to having just the right combination of seasonal accents to give things a holiday-inspired twist. Soto shares a few of her favorites for this year:
Fill a large clear glass vase with white meringue or candy and display in your kitchen or dining room for a delicious and fun centerpiece.
Collect pinecones, spray paint them gold or silver and attach a ribbon. Use them as decoration on your tree or mantel.
Change up your accessories. Adding festive pops of color to your sofas, coffee tables and mantels make your home holiday ready. Incorporate cheery pillows and throws and add sparkle through picture frames and vases.
Cranberry stems and pines are the perfect finishing touches. Put them in vases throughout your space.
Timeless trends to think about
Not every nod to the holidays has to deviate from tradition. If you find yourself gravitating toward colors and ornaments from years past, that's OK, too. There are a few timeless trends to consider. "Gold hues never go out of style," says Soto. She also cites candles as a no-fail holiday accent, as well as natural wreaths and garlands. "They continue to act as the perfect traditional holiday go-to trend." Tulle is another can't miss addition to your holidays. Use it to wrap gifts and make bows, suggests Soto.
More decor tips and trends
Small luxuries that make your home cozy
Watercolor-inspired decor
Decorating Diva: Prettiest patterns to add to your home
Photo credit: WENN.com