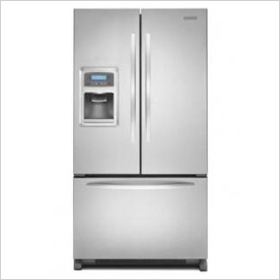 KitchenAid
The KitchenAid French Door Refrigerator (Model: KFIS25XVMS, $2,099) provides ample amounts of storage at adjustable heights, making the food always visible. No more searching for what seems like hours for the frozen meat you put in there just last week. Cold cuts, cheeses, fruits and veggies all have their own storage bins with adjustable electronic temperatures. Bonus feature is an alarm alerting you if the doors are not fully closed.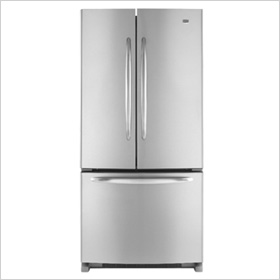 Maytag
If energy conservation is what you're looking for, look no further than the Maytag French Door Refrigerator (Model: MFF2258VEM, $1,799). This dual temperature zone fridge offers humidity-controlled FreshLock crispers, a glide-out drawer with SmoothClose tracks, and adjustable glass shelves for easy access and organization. With plenty of storage and the ability to fit into a 33-inch space, the Maytag is ideal for smaller kitchens and smaller families.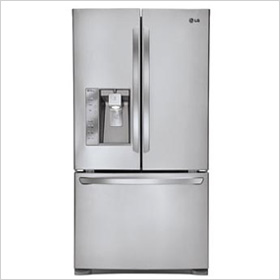 LG
Recommended for larger families, the LG Super Capacity French Door Refrigerator (Model: LFS31925ST, $3,200) is the best. It comes in white, black or stainless steel and features a four-compartment crisper and Slim SpacePlus Ice System, meaning plenty of room is saved for leftovers and quick, frozen dinners. It has a three-tier organization freezer drawer and even contains a specific drawer for pizzas. Perfect!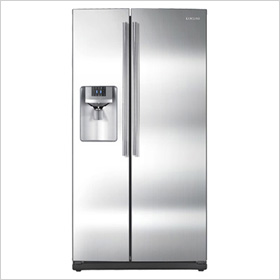 Samsung
For those looking for a side-by-side refrigerator, the Samsung 26 cu. ft. Side by Side Refrigerator (Model: RS261MDRS, $1,399) provides the most for your money. It's large, roomy and has a fantastic ice maker that never runs dry. It's an energy efficient fridge and the temperature can easily be adjusted with the external digital display system.
Whirlpool
The Whirlpool 25 cu. ft. 4-Door French Door Refrigerator (Model: GZ25FSRXYY, $2,499) is a fridge unlike any other. It's an Energy Star product, has SpillGuard glass shelves to prevent liquids from leaking downward, has an electronic touch-screen to control temperatures and even makes your choice of cubed or crushed ice. The double layer freezer drawer allows ample organization of your foods and easy access to snacks and drinks for the kids. It has a Measure Fill feature which dispenses the exact amount of water you need — be it ounces, liters or cups. Affordable, sleek and perfectly designed, the Whirlpool fridge is definitely something you should consider.
More on refrigerators
Tips and tricks to keeping your fridge organized, clean and efficient
5 Innovative refrigerator features
Refrigerator dos and don'ts